Cats and books: it's a pairing that goes together as well as eggs and bacon, peanut butter and jelly, or, if you're British, a cup of tea and a biscuit. Sure, cats wake us up at 3 a.m. because they demand to be fed, but they're also undeniably cute when they want to be. As far as I'm concerned, if cosiness were a picture, that picture would be of me reading in a comfy armchair, with — yes — a cup of tea, a blanket on my lap, and a cat purring beside me.
I know I'm not the only one to associate books and cats because not only are there lots of books about cats, there are also lots of books about cats and books.
This is what makes it tricky to rank fictional cats because I obviously want to give all the bookish cats the highest position on the list, but that's not really how rankings work. Still, I've made a valiant effort. This ranking is entirely subjective, based on factors like how much I enjoyed the book, how much the cat features in it, and how lovable the cat character was.
1. Nana from The Travelling Cat Chronicles by Hiro Arikawa, translated by Philip Gabriel
Despite Nana not being a particularly bookish cat, I have to put him top of the list because this is an incredible book that I've recommended countless times since reading it in 2017. The book is narrated by Nana, who is on a road trip with his human Satoru. His voice is by turns grumpy, haughty, smart, selfish, sweet, loving, affectionate. This is a warm, kind, bittersweet novel with lots to say about friendship.
2. Max from Negative Cat by Sophie Blackall
This one is a gorgeous picture book about a cat with the best name: Maximilian Augustus Xavier. But Max is sad. No matter that his humans knit him a sweater, tickle him with a feather, or buy him gifts, he can't seem to cheer up. Until the littlest human starts reading to him and then Max feels a lot better. Ten out of ten for relatability.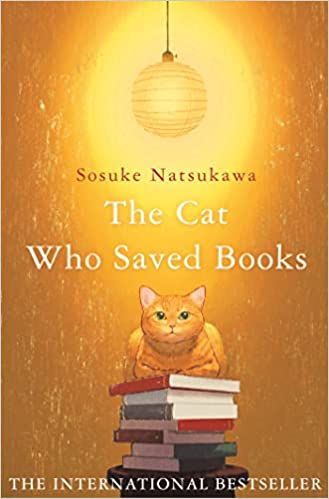 3. Tiger from The Cat Who Saved Books by Sosuke Natsukawa, translated by Louise Heal Kawai
Tiger is a tabby who appears in a second hand bookshop at just the right time. When a human named Rintaro inherits the shop from his grandfather and isn't sure how to keep it alive, he and Tiger go on a mission to rescue books from people who didn't appreciate them as much as they should.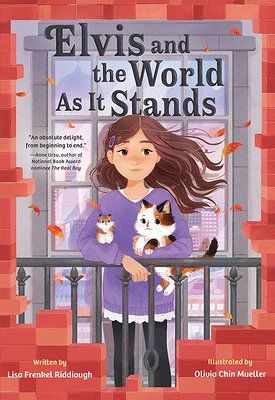 Elvis the kitten has just been adopted and is grumpy about it. All he wants is to go back to the shelter and to his sister. But he finds the humans he's been placed with fascinating, and he watches them and processes their relationships. Booklist calls this middle grade book "a playful and poignant exploration of family, in all its forms."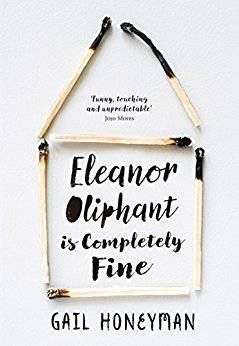 Contrary to what the title suggest, Eleanor Oliphant is not, in fact, completely fine. She struggles to fit in and she's deeply lonely. Over the course of the book — a smash hit bestseller in the UK in 2017 — she learns to care for and accept the love of others. Along the way, a new friend gives her a cat, who is very much part of that journey.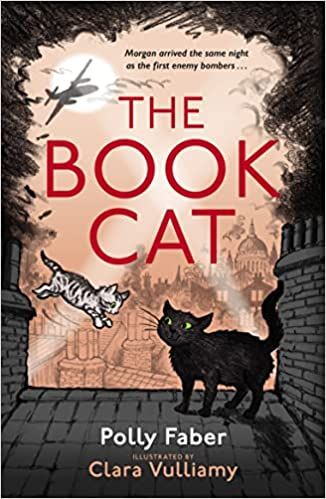 6. Morgan in The Book Cat by Polly Faber and Clara Vulliamy
This lovely illustrated chapter book is based on the story of a real cat who, during World War II, took shelter in the offices of publishing house Faber and Faber. In the book, he helps many other cats escape wartime London — a true feline hero.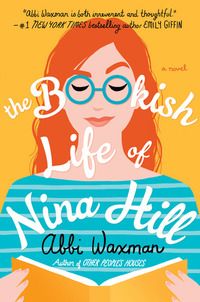 When we meet bookseller Nina Hill, her life is perfectly under control, and that's exactly the way she likes it: trivia once a week, a job she loves, just the right amount of social interaction. Then she falls in love, discovers a family she never knew, and has to save her beloved bookshop. It's a lot for anyone to cope with. Thank goodness Nina has the steadying presence of her cat Phil in her life.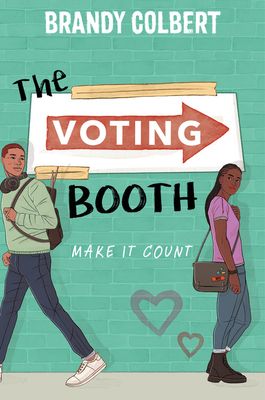 8. Selma, AKA Eartha Kitty, in The Voting Booth by Brandy Colbert
In this fantastic 2020 YA set on election day, Marva is determined to help Duke exercise his right to vote. Along the way, they fall in love while hunting for Marva's Instagram-famous cat who's gone missing. I love it when a cat brings people together.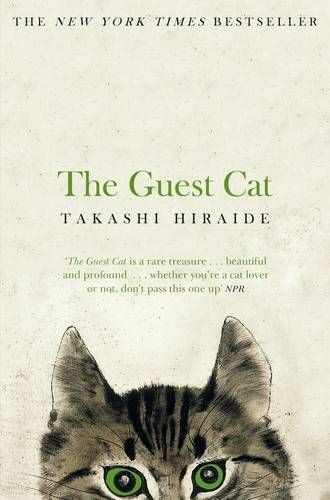 9. Chibi in The Guest Cat by Takashi Hiraide, translated by Eric Selland
I love what The Guardian says about this novel: "It's the kind of work that makes you ask of its author: '"'How on earth did he do that?' as you find yourself dabbing your eyes and pausing to look wistfully into the distance…" Here, too, a cat brings people together, in this case a couple who are growing apart. Thanks to their feline friend, the couple begin to see the world differently.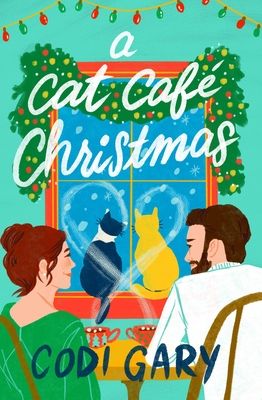 What's better than a cat? Lots of cats. And what's even better than lots of cats is lots of cats and coffee. And romance. And Christmas.
---
There are many more fictional cats out there and perhaps you have your own favourite. Or, maybe even better, your own nonfictional cat to cuddle up with when you're reading.