Oklahoma authorities searching for two missing teenagers have discovered the bodies of seven people at a property.
Okmulgee County Sheriff Eddy Rice said the bodies were believed to include those of 14-year-old Ivy Webster and 16-year-old Brittany Brewer, along with Jesse McFadden, a registered sex offender authorities had said the teenagers were seen travelling with.
He said the state medical examiner will have to confirm the identities of the victims, but "we believe that we have found the persons".
"Our hearts go out to the families and friends, schoolmates and everyone else."
He said the other bodies likely included members of McFadden's family. He declined to provide further details, including how the seven died.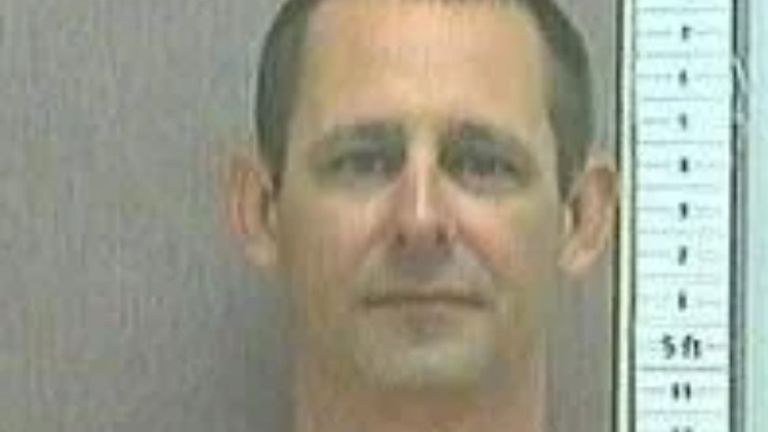 It comes after officials issued an amber alert early on Monday saying the two teenagers were missing, but it was called off later the same day after the bodies were discovered at the property near the city of Henryetta.
"Brittany was an outgoing person," her father, Nathan Brewer told television station KOTV.
"She was actually selected to be Miss Henryetta coming up in July for the National Miss Pageant in Tulsa, and now she ain't gonna make it because she's dead. She's gone."
The Oklahoma Sex Offender registry shows a Jesse Lee McFadden, 39, living at the address where the bodies were found.
Oklahoma Department of Corrections prison records show McFadden was convicted of first-degree rape in 2003 and released in October 2020.
Court records show he was scheduled to go on trial on Monday on charges of soliciting sexual conduct with a minor and possession of child pornography.
Read more US news:
Bride killed moments after wedding reception
NFL star's two-year-old daughter drowns
Death row inmate of 25 years could dodge execution for fourth time
Henryetta Public Schools said in a post on its website: "At this time we are all grieving over the tragedy of the loss of several of our students.
"Our hearts are hurting, and we have considered what would be best for our students in the coming days. We will have school, and this will be an extremely difficult day."
Gerald Davidson, a spokesman for the Oklahoma State Bureau of Investigation, said an individual on Monday told the violent crime task force in the Okmulgee County District Attorney's office that the two girls might be in the presence of someone at the property on Holly Road just outside of Henryetta.
Sheriff's deputies went to the scene twice. The first time, they did not make contact with anyone, but on their second visit they discovered evidence that led them to the bodies, he added.