Nearly half a million people in the workplace are aged over 70, according to new research.
Compared to a decade ago, there has been a 61% increase in the number of over-70s working, with King Charles III – at the age of 74 – a prime example of the "post-state pension age" worker.
Rest Less, a digital community which offers advice to older workers, found that nearly 280,000 men over 70 are not yet retired, which compares to 176,000 in 2012.
The number of women rose from 101,000 in 2012 to 168,000 in 2022.
This means a total of 446,601 people over the age of 70 were in employment or self-employment in 2022 compared to a decade earlier.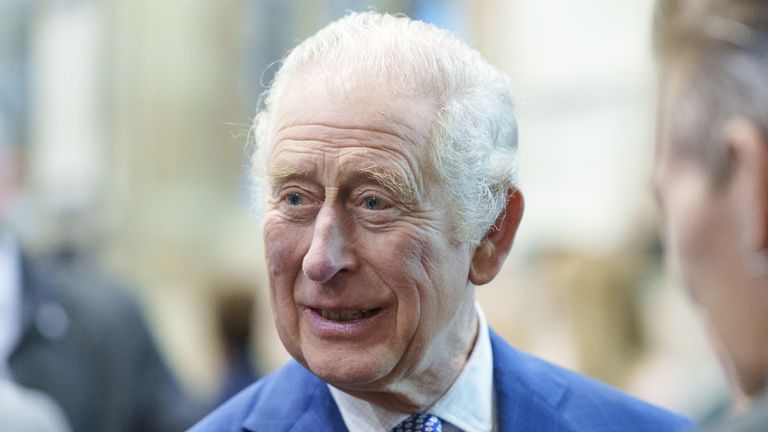 One of these individuals is 72-year-old Alf Chrascina, who, along with his wife Nicky, 59, has set up sports clothing brand Flanci.
Four years after going into retirement, Mr Chrascina now once again almost works full time – including weekends – but insists that his new business venture has given him "another lease of life".
"I'm a bit older than Nicky, so I was of facing quite a few years with her going to work and me sitting at home playing golf and watching TV all day," he told Sky News.
"Having run businesses all my life, I didn't want to face the idea of staying at home and doing nothing all day. My jobs have always been 24/7 so to do nothing I wouldn't have been able to cope with that.
"Doing the things I do now, it has given me another lease of life."
Read more:
Couple fear strike by nurses could be 'matter of life and death'
What does the nation really think about the future of our monarchy?
Memorable quotes from the King's decades as heir to the throne
Still quite a young business, the company turned over £25,000 a month last year, with Mr Chrascina planning on working well into his late 70s and potentially even his 80s.
Stuart Lewis, CEO of Rest Less, said the increase of older people in the workplace could be driven by a number of factors, both positive and negative.
Positive reasons include maintaining social connections, maintaining a sense of purpose and contributing positively to the local community.
"But there's also a darker side for some who amidst the rising cost of living pressures are struggling to make ends meet and are feeling like they need to work and continue to work to maintain their pensions savings while they still can," Mr Lewis told Sky News.
"Like the King, many of these people will have no choice but to work, albeit for very different reasons."