Back to the Future star Michael J Fox has said that he does not expect to live to the age of 80, due to his worsening health.
Fox was diagnosed with young-onset Parkinson's as a 29-year-old in 1991, a year after Back to the Future III was released.
Now aged 61, he said the disease is becoming "harder and tougher" to live with.
Fox told CBS Sunday Morning: "It sucks, having Parkinson's.
"For some families, some people, it's a nightmare – it's a living hell.
"They have to deal with realities that are beyond most people's understanding.
"I'm alive… it's getting tougher, it's getting harder, every day you suffer but that's the way it is. You know, who do I see about that?"
Parkinson's occurs when brain cells that make dopamine – a chemical that coordinates movement – stop working or die.
'I won't be 80'
Symptoms, including tremors, slow movement and stiff or inflexible muscles, worsen over time. There is no cure.
Fox has fallen a number of times, suffering injuries including broken bones in his face and other parts of his body. He has also had a benign tumour on his spine.
He said: "All these subtle ways that get you, you don't die from Parkinson's, you die with [the condition].
"I'm not going to be 80. I won't be 80."
Read more from Sky News:
Coronation Street star dies
Biden jokes about age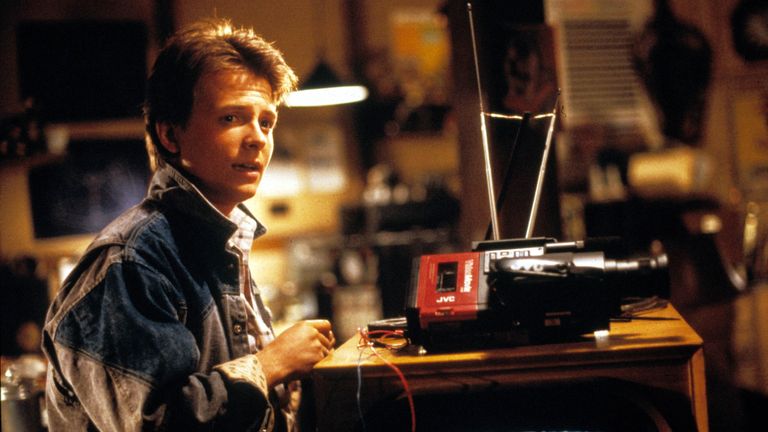 Fox also said: "I recognise how hard this is for people and recognise how hard it is for me but I have a certain set of skills that allow me to deal with this stuff and I realise, with gratitude, optimism is sustainable.
"If you can find something to be grateful for then you find something to look forward to and you carry on."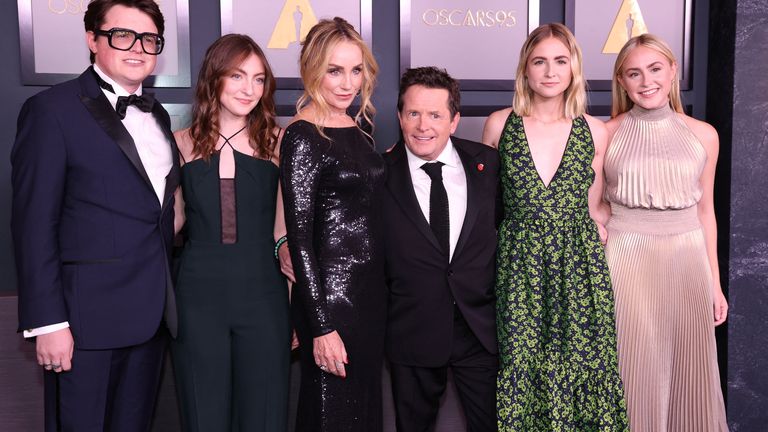 'This changes everything'
Fox started the Michael J Fox Foundation in 2000, which is geared towards research and improved therapies for those living with the illness.
The foundation has raised more than $1.75bn (£1.39bn), according to its website, and it sponsored a recently-published study saying that researchers have found a biomarker for Parkinson's.
Fox, who was also in films Teen Wolf and Doc Hollywood, as well as TV shows Family Ties and Spin City, said: "This changes everything.
"I know where we are right now.
"In five years, they will be able tell if you have it, they will be able to tell if you're ever going to get it, and we'll know how to treat it."
The actor, who has four children with his wife, actress Tracy Pollan, retired in 2020.