If you want a peek into the workroom, the real T on the untucked lounge, and perspectives on what's next in drag, check out these books by RuPaul's Drag Race contestants and winners. These drag queens bring humor, heart, and plenty of originality from the main stage to the book page. Some of them even include photos, life advice, and recipes. And after that, we've got some bonus recommendations from RuPaul and other icons in the world of drag. Put on your most bedazzled reading glasses, because the library is open!
Way back in 2009 when RuPaul's Drag Race premiered, it was a tiny show on an even tinier budget with a lot of charisma, uniqueness, nerve, and talent. Now, it's an international sensation with millions of viewers, 24 Emmys, and spinoff series set across 15 different countries. It's brought drag culture from underground queer clubs to the cultural mainstage, become an enormous platform for queer art, and lifted countless drag performers to fame. Some of those drag queens have gone on to publish memoirs and humorous books about their journeys to the Drag Race runway. Now grab your wig, mascara, and heels, and check out these 10 titles that will give your TBR a fabulous drag makeover.
Books by RuPaul's Drag Race Contestants and Winners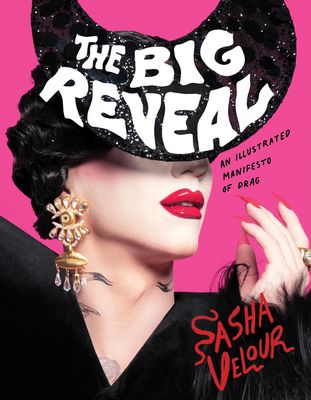 Sasha Velour is the innovative, avant garde, iconic winner of RuPaul's Drag Race Season 9. Her somewhat cerebral approach to drag involves fashion, queer theory, and a balance of historical and futuristic references. This unforgettable season finale moment is one example of just how well Sasha Velour can keep her audience on the edge of their collective seat:
In Sasha's new book The Big Reveal, she brings her trademark intellect to every page, carefully balancing personal memoir, drag history, respect for craft, and queer theory. In addition to Sasha's writing, the book includes photos and original artwork, making it a multimedia showstopper. Whether you're a devoted Sasha Velour fan or merely interested in the art of drag, this book is a powerful testament to queer culture and performance.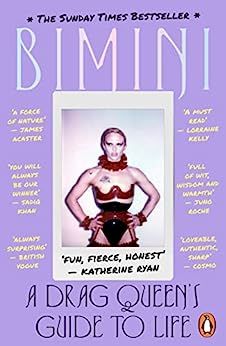 Bimini Bon Boulash is the illustrious fashion queen known for the biggest glow-up of RuPaul's Drag Race: UK Season 2, where she had to lipsync for her life in episode one but went on to finish the season as runner-up. Now, Bimini continues to perform drag while also modeling and recording music. And she wrote a book! In A Drag Queen's Guide to Life, Bimini shares her story and journey to drag fame, hoping to inspire readers to find their own truth and live it out loud. From exploring her nonbinary identity in and out of drag to advocating for a plant-based lifestyle, Bimini's book is just as iconic and impressive as her talent on the runway.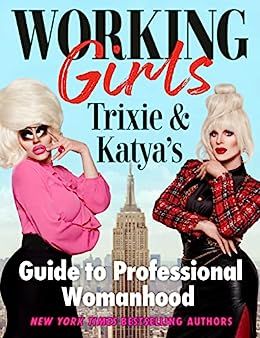 Trixie Mattel and Katya have arguably the most famous friendship in RuPaul's Drag Race history. Both were season 7 fan favorites and slayed in later RPDR All Stars seasons, with Trixie taking the crown on All Stars Season 3 and Katya winning runner-up on All Stars Season 2. Now, they seem to be all over the place, especially with their popular web series UNHhhh.
Their first collaborative book Trixie & Katya's Guide to Modern Womanhood was a hilarious satirical guide to makeup, homemaking, love, and more. But now they're back with even more tongue-in-cheek advice in Working Girls. From the first step into the working world to retirement, Trixie and Katya have plenty of advice — some more helpful than others. In addition to their hilarious tips, the book includes photos, quizzes, and a bizarre aptitude test, all presented with their signature outlandish sense of humor and a secret earnest heart at the center.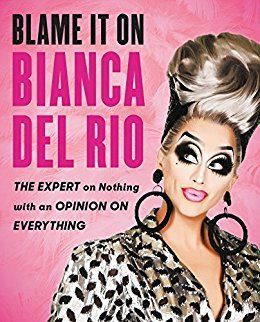 If you caught Bianca Del Rio's big win on RuPaul's Drag Race Season 6, there's probably one thing you know for sure: Bianca is funny. Big time funny. She can roast the entire judges panel during a comedy challenge, read her fellow queens to filth, and still somehow come out of the competition as a beloved, secretly nice fan favorite. She uses her talent for insult comedy and signature snark in her book Blame it on Bianca Del Rio. From answering common fan questions to a rundown of everyday things she vehemently hates, it's full of the no-holds-barred humor that made Bianca a drag superstar.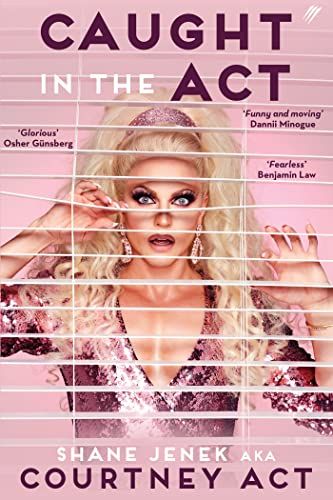 RuPaul's Drag Race fans likely know Australian drag queen Courtney Act from her impressive run on season 6, where she was a runner-up. But she's no stranger to reality TV; Courtney has also appeared on Australian Idol, Celebrity Big Brother UK, Australia's version of Dancing with the Stars, and even hosted the UK's first bisexual reality dating show The Bi Life. I would argue that Courtney's polished performances and attention to detail helped elevate the art of drag and expectations for future RuPaul's Drag Race contestants. Personally, I still think of this breathtaking moment on the runway often:
​​
In Caught in the Act, Courtney reveals the man behind the woman, crediting the book to both her stage persona Courtney Act and her given name, Shane Jenek. From her childhood in Brisbane to global fame, this memoir is an earnest, funny, and fabulous look into the experiences that made Courtney the icon she is today.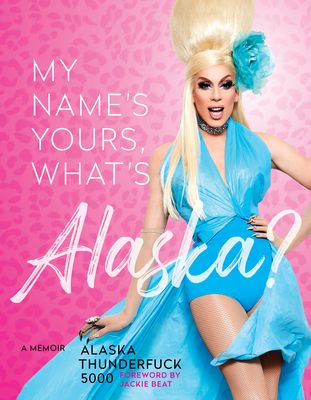 Alaska Thunderfuck 5000 is the queen of perseverance. She auditioned for each of the first four seasons of RuPaul's Drag Race and was repeatedly rejected. But when she made it onto season 5, she proved everyone who doubted her wrong by becoming runner-up, and then she took home the crown as the winner of RPDR All Stars Season 2. Her macabre sense of humor and embrace of the dark side of drag showcases the best of queer counterculture. In her memoir My Name's Yours, What's Alaska?, she's unafraid of airing the darker moments in her life and the mistakes she's made on her path to fame. If you want a real look behind the curtain of filming RuPaul's Drag Race, the T on Alaska's relationship with season 4 winner Sharon Needles, and more unexpected truths, it's a must-read.
Ginger Minj brings a big dose of Southern "bless your heart" energy to several seasons of RuPaul's Drag Race, coming in runner-up on season 7, then returning to All Stars seasons 2 and 6. Known as the "glamour toad," she's got it all: fashionable runway looks, spot-on comedic timing, and an extra helping of love and authenticity. And soon, she'll be offering readers all of her secret recipes and tips for drag excellence.
Southern Fried Sass is part cookbook, part memoir, and one hundred percent Ginger. It's got everything you need to host a proper Southern dinner party, from the dishes to the decor to the etiquette. Even more, Ginger shares memories from her time on Drag Race and the wisdom learned from her very Southern grandmother.
Bonus Books for Fans of RuPaul's Drag Race
RuPaul's Drag Race fans are in for a treat when And Don't F&%k It Up comes out in June 2023. Find out the real story behind the world's favorite reality drag competition with interviews from contestants, judges, crew, and notable fans. From the earliest conversations dreaming up the show to the juiciest drama and most inspiring moments in the first 10 seasons, this book by journalist María Elena Fernández is sure to give us all the T we've been dying to hear from after the cameras are turned off.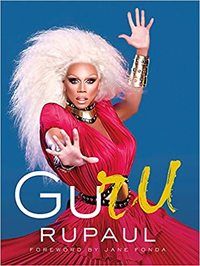 GuRu by RuPaul
Mama Ru herself has written three books, all of which are full of gems for fans of RuPaul's Drag Race. This most recent (with a foreword from Jane Fonda!) is a guide to living your best life for anyone, not just drag queens. Because we're all born naked and the rest is drag, right? Full of Ru's personal philosophies and advice on life, performance, art, authenticity, and more, it's an affirming book that finds glimpses of spirituality and the divine in drag. If you've ever wondered what it looks like inside the mind of the great RuPaul Charles, this book is for you.
Fans of RuPaul have likely also encountered queer icon Big Freedia, queen of Bounce, legendary musician, performer, sometimes collaborator of RuPaul, and one-time guest judge on Drag Race. If you're interested in memoirs by queer innovators and people who have impacted the world of drag, Big Freedia's self-titled memoir is a must-read. It tells her story, including her childhood in New Orleans, her discovery of the underground hip-hop sub-genre of Bounce, elevating Bounce to the mainstage, and so much more.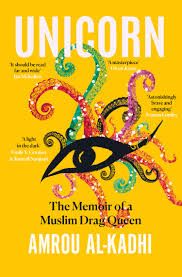 The drag world is so much bigger than RuPaul's Drag Race, partially because drag has been around for centuries, and partially thanks to how RuPaul's Drag Race has made drag culture visible and accessible for people around the globe. For a different perspective on the world of drag, check out Unicorn by drag performer and writer Amrou Al-Kadhi, AKA Glamrou. Al-Kadhi shares their story of growing up queer in a strict Iraqi Muslim family, discovering their nonbinary identity through their love of marine biology, embracing their drag persona, and relearning Islam through a queer lens. It's a powerful memoir from a talented writer and beloved artist.
---
We hope you found some great books by RuPaul's Drag Race contestants and winners to add to your TBR! You might also enjoy The Library is Open: 10 Books for RuPaul's Drag Race Fans and Must-Read Literature by Trans and Non-binary Authors.