The 2023 PEN/Faulkner Award winner has been announced. Out of 512 American novels and short story collections published in the U.S. in 2022, Yiyun Li's book, The Book of Goose, was named the best novel by Tiphanie Yanique, R.O. Kwon, and Christopher Bollen, the writers who served as judges this year.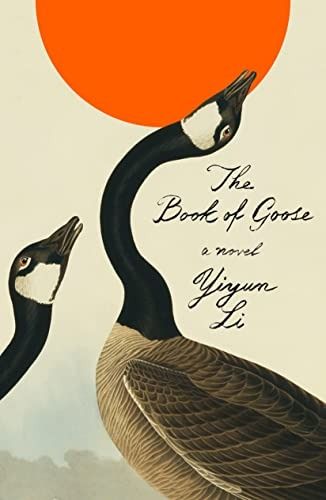 The Book of Goose (Farrar, Straus and Giroux), follows Agnès, who learns that her childhood friend Fabienne has died. Li takes readers on a journey through the girls' friendship in a postwar French countryside, where an intense female friendship leads to life-changing fame.
The judges said that Li's book is "a tale of a complicated friendship, of two girls bending toward and away from each other. The prose is singular; the central characters, Agnès and Fabienne, haunted us with their radical ingenuity and bold, unruly ambitions. We kept finding that we wanted to press this book on others. It is an honor to give Yiyun Li the 2023 PEN/Faulkner Award for Fiction."
Yiyun Li has published other books, like Kinder Than Solitude, Must I Go, Where Reasons End, and others, and has been awarded with everything from a MacArthur Fellowship to other PEN awards. She will receive $15,000 for winning the PEN/Faulkner award, and will be honored along with the finalists during the 2023 PEN/Faulkner Celebration taking place Thursday May 11, 2023 at 6 pm EST at the Dr. Martin Luther King, Jr. Memorial Library in Washington, D.C.
For more reading, here is the list of finalists, and the 2023 Pen/Faulkner Award announcement page.
Find more news and stories of interest from the book world in Breaking in Books.
Also In This Story Stream