At least 29 people are reported to have been killed and dozens injured after two trains collided in Greece.
A passenger train travelling between Athens and the northern city of Thessaloniki collided with a freight train travelling from Thessaloniki to Larissa just before midnight.
The collision was near Tempi, about 235 miles north of Athens.
Police said several carriages came off the rails, with at least three of them catching fire.
One passenger told state broadcaster ERT: "There was fire next to us.
"We found a hole and from there we managed to get out.
"The wagon started to spin and then it ended up on its side and we got out.
"It was a nightmarish 10 seconds, in the flames.
"There was panic in the carriage, you couldn't see around you because of the smoke."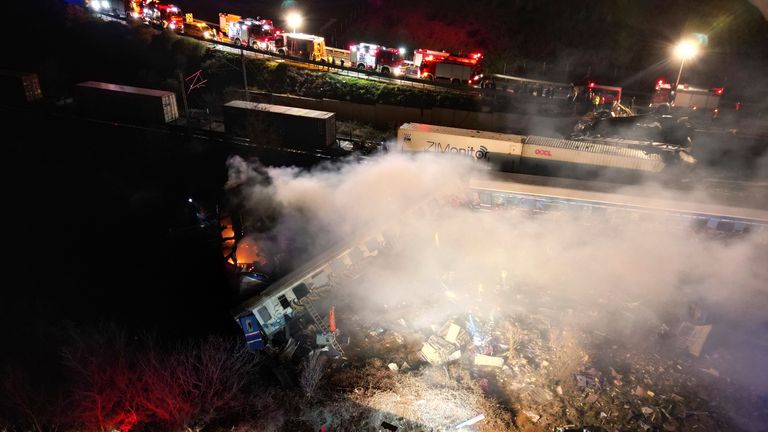 Fire brigade spokesperson Vassilis Vathrakogiannis told a news conference that 29 people were killed and at least 85 were injured.
"The evacuation process is ongoing and is being carried out under very difficult conditions due to the severity of the collision between the two trains," he said.
Hospital units specialising in burns treatment had been put on alert, he added.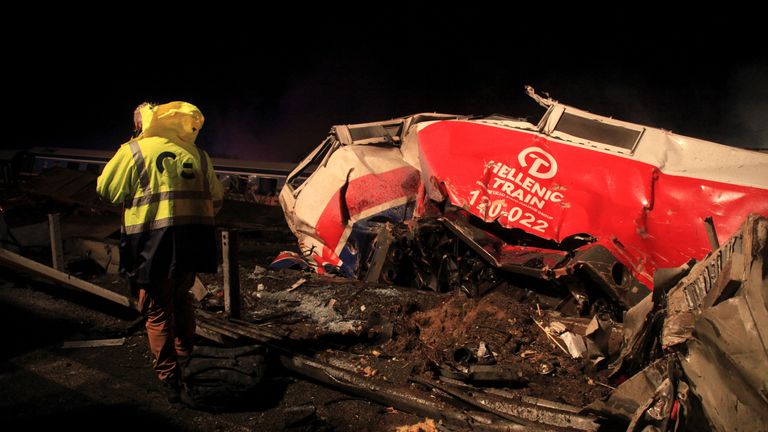 Regional governor of Thessaly, Kostas Agorastos told ERT that 250 survivors had been evacuated to Thessaloniki on buses.
The collision was so violent that the first two carriages of the passenger train "are not visible", he added.
"This is a terrible night," he said. "It's hard to describe the scene."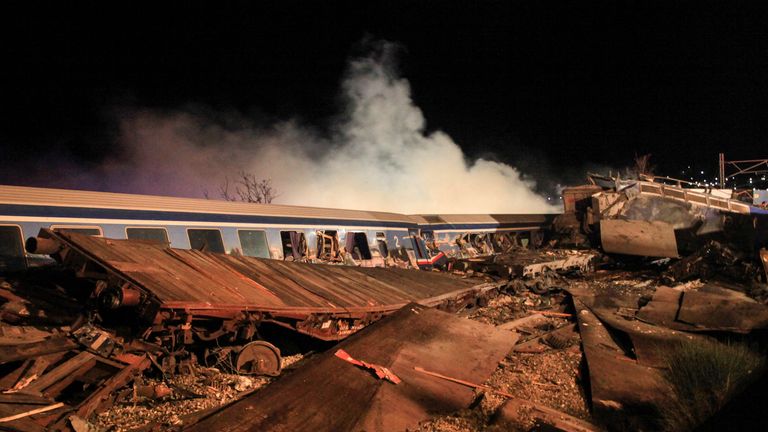 Ambulances from several nearby towns were called in to take injured passengers to hospitals, while rescue workers continued to work in the thick smoke.
Government officials said the army has been asked to help with the rescue.
The cause of the collision is not yet known.