A man in the US is accused of holding a woman against her will for nearly a year before she escaped and asked for help at a petrol station.
The woman ran to the store in New Jersey on 7 February where she alleged she had been kidnapped, the state attorney general's office said.
Security footage showed the woman running into the petrol station and locking the door, with a man following her.
James Parrillo Jr has since been charged with kidnapping, strangulation and aggravated assault, and criminal restraint, officials told NBC News.
The 57-year-old is being held in custody awaiting trial, the broadcaster said.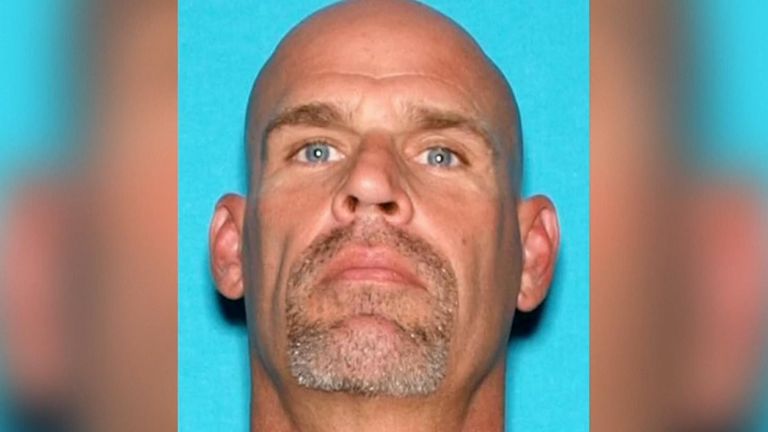 Attorney General Matthew Platkin said: "This is a deeply disturbing case in which the defendant allegedly held a woman against her will for nearly a year, while travelling with her throughout the country, before ending up here in New Jersey where she was able to escape."
The woman – whose identity has not been revealed – told police that she and Parrillo Jr met at a petrol station in New Mexico in February last year, when he asked her for a ride to Arizona.
They initially were in a relationship but Parrillo allegedly assaulted her a month later in California, and she felt unable to leave, the attorney general's office said.
Parrillo took the woman's phone and credit and debit cards, kept her from her family, and held her against her will, it is claimed.
She fled the home where they lived in Burlington County on 7 February after she was allegedly choked and assaulted.
The woman had marks on her neck, according to a New Jersey State Police statement filed in court.
According to the statement, the woman said she had been held against her will for a year and that Parrillo had been refusing to allow her to contact her family.
Jamie Garthaus, who works at the petrol station that the woman entered, told NBC: "The lady came running, like barefoot, and she was like, 'he kidnapped me'.
"So we ran inside and locked the door."
A lawyer representing Parrillo could not immediately be reached for comment, NBC News said.