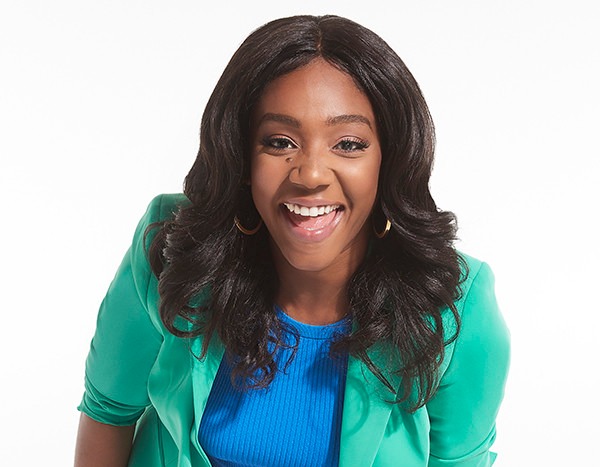 Are Tiffany Haddish and Taylor Swift really friends? The kids of Kids Say the Darndest Things aren't so sure. 
In a new sneak peek of the ABC comedy show, host Haddish learns that one of her young guests is a big fan of Swift and immediately knows just how to really show these kids how cool she is. 
"Taylor Swift is my friend. I could call her right now," Haddish says. 
"I'll believe it when I see it!" one kid snaps back. 
And so Haddish takes out her phone and calls, showing off the fact that it says "Taylor Swift" on her phone. The kids start to freak out and Haddish starts to pray that Taylor does, in fact, answer the phone. 
Unfortunately we'll all have to wait for the series to premiere to find out if Swift answers the call, but for Haddish's sake, let's hope so!
Kids Say the Darndest Things is a reimagining of a CBS show that last aired in 2000, featuring in-studio pieces, taped segments, and Haddish interacting with real kids who may or may not have some wild opinions in front of a live studio audience. 
For the record, kids, Tiffany Haddish and Taylor Swift do have a history of friendship. They met when they appeared together on Saturday Night Live in 2017, and in November 2018, Haddish told People that they text "every other week or so." Haddish even made a cameo on screen during Swift's "Reputation" tour, and Swift apparently gives Haddish dating advice.
So really, it would be rude of Swift to not answer her good friend's call. Do it for the children, Taylor!
Kids Say the Darndest Things premieres Sunday, October 6 at 8 p.m. on ABC.