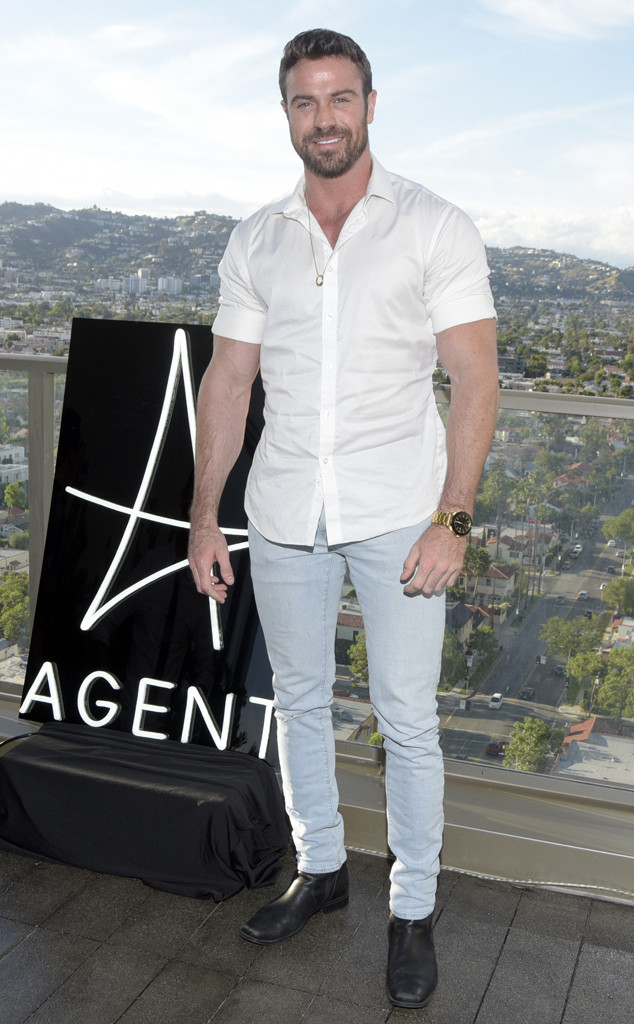 Michael Tullberg/Getty Images
Chad Johnson has a bone to pick!
The former Bachelor in Paradise star has gone on a Twitter rampage and no one from Bachelor Nation has been safe from his insults, including Colton Underwood, Sarah Herron, Dean Unglert, Nick Viall and many, many more. While it's unclear what sparked his recent outrage against his former co-stars and people he's never filmed with from the ABC dating series, Chad is certainly not holding back online. 
It appears the 31-year-old reality TV personality weighed in on Blake Horstmann's complicated love triangle with Caelynn Miller-Keyes and Kristina Schulman. Earlier this week, Viall chimed in on the Bachelor in Paradise stars' romance. 
And it seems Chad caught wind of Nick's comments and decided to get in on the conversation, which may have provoked his online spiral.
"So nick vile says that Blake releasing texts was "premeditated". No s–t. It's called thinking. Sociopath caelynn made up lies to create a victim storyline," Johnson wrote on Twitter. "Blake had no choice but to show texts. The Botox & fillers have melted both nick and caelynn's brains."
Since tweeting that on August 15, Chad has continued to throw shade at other Bachelor Nation stars.
"Just want to take a moment to remind people that Daniel Maguire is the real reason I was kicked off Bachelor in Paradise," the 31-year-old reality TV star said online. "Daniel was riding my coattails, he destroyed those coattails, and now he's gone on to do jack s–t with his life. Suck it Daniel you dumb maple syrup slut."
Johnson even brought up the time he allegedly called former Bachelor in Paradise co-star Herron a "one-armed bitch" after she put him on blast for his "abusive behavior."
"I recently learned that I never called Sarah a "one arm B,"" Chad recently tweeted during his online rampage. "The audio was cut, spliced, and edited together from multiple conversations. I apologized for 3 years for something I never even did. Beyond f–ked up."
After, Dean responded with, "Congrats on being a trash human." However, this only added fuel to the fire for the former Bachelorette star. "Congrats on living in a f–kin van."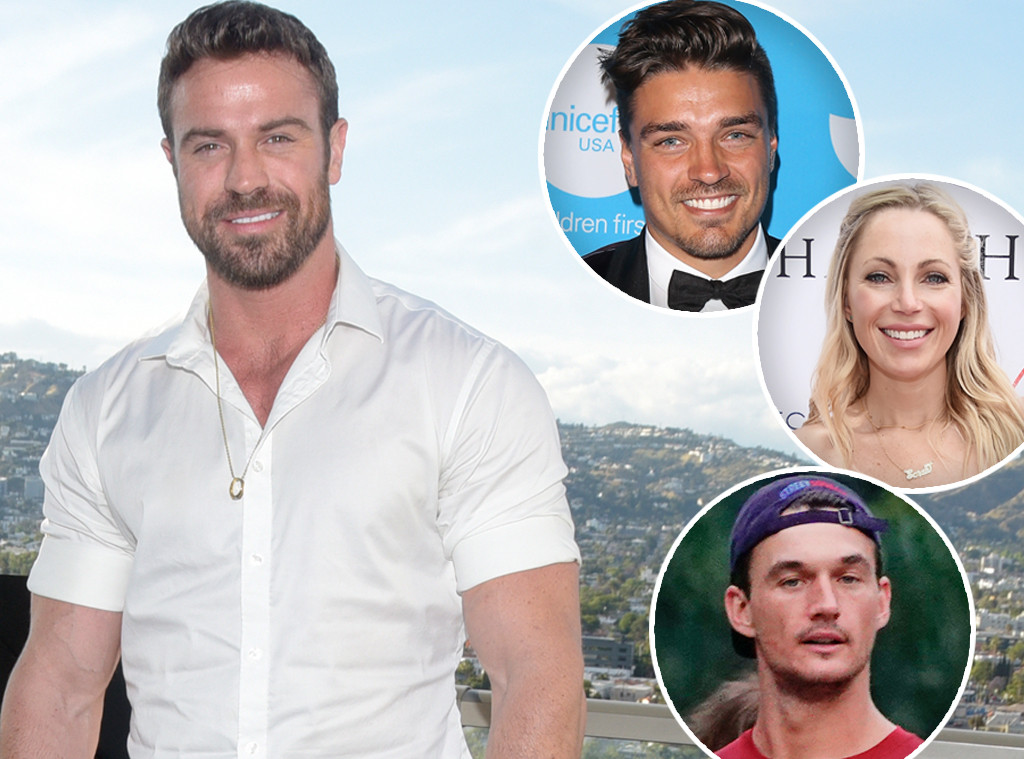 Michael Tullberg/Getty Images; Michael Tran/FilmMagic; Amanda Edwards/Getty Images; Gotham/GC Images
Pushing things even further, Chad continued to talk about Sarah.
"You literally Facebook messaged me and said it wasn't a big deal. We laughed about it & have the texts. I apologized 100 times," he wrote. "You even were interested in me afterwards. If it hadn't been for my comment that never even happened, your charity would not be known. And still, this?"
He also released alleged text messages that he had with the former Bachelor contestant.
Apparently, the only people who were safe from Johnson's Twitter disses were Jenny Delaney, Arie Luyendyk Jr. and Lauren Burnham.
"Aire [sic] and Lauren are legitimately the only people from The Bachelor that don't deserve a good punch in the mouth. And yes that includes myself. *doesnt include Jenny Delaney because she's hot AF*," he shared on Twitter.
It appears Chad's Twitter rampage is over… for now. He last shared an alleged text message he sent Sarah about her being "mad" at him. He captioned the screenshot of his alleged message, "Zero response."