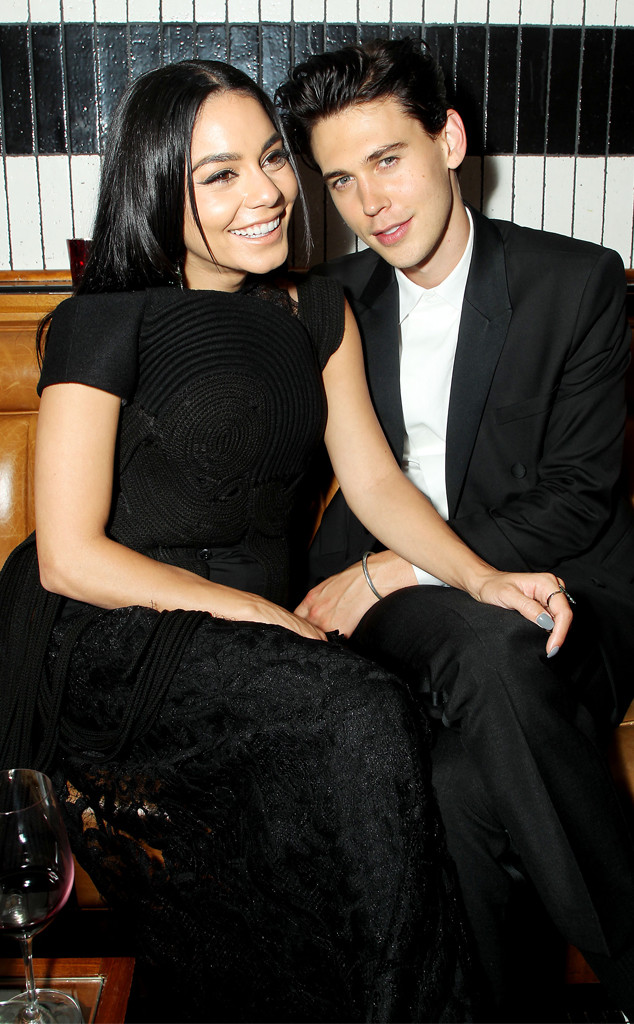 Marion Curtis/StarPix for Focus Features/Shutterstock
When Austin Butler beat out the rest of young, full-lipped Hollywood to land the role of Elvis Presley in Baz Luhrmann's upcoming biopic, you could almost hear Vanessa Hudgens' excitement radiating from Instagram.
"I AMMMM OVERRRR THE F–KING MOOOOOOOOONNNNN," Butler's girlfriend wrote. "I CANT WAIT SO PROUD OF MY HONEYYYYY!!!"
That's pretty darn sweet, but she was only returning the favor.
"It's hard for me to even put into words what that girl means to me. I am so inspired by her everyday and I just love her to my core," Butler gushed to E! News about Hudgens at the premiere of Once Upon a Time…in Hollywood in July.
And that was on his red carpet, where he was nice enough to answer our question but wouldn't have been faulted if he had just wanted to talk about his movie. (Side note: he's unrecognizable as Manson Family member Charles "Tex" Watson and Butler is great in the part.)
But that's just how these two have been rolling for eight years now.
"We both respect, trust and admire each other," Hudgens shared with Women's Health in 2018 about her enduring relationship—which she knows is a rarity among the young Hollywood set. "It's so solid now because I feel strong as an independent woman. I am very self-reliant, but it's nice to have a best friend you can share victories with as well as losses."
And Butler "inspires me more than anyone," she added.
Those are certainly some key elements of any built-to-last partnership, as is their disinterest in rushing things along. Which, having been dating since 2011, surely comes up from time to time.
"I want to get married, travel, then have kids—probably in my late 30s," Hudgens, who turned 30 in December, noted. "Everyone's clock is different."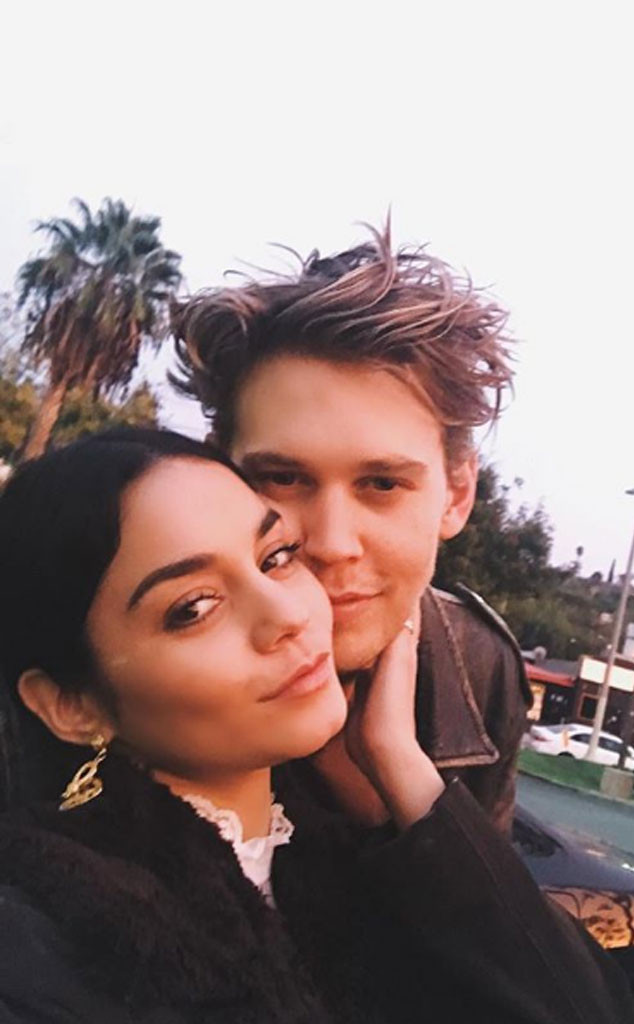 Instagram
Butler, who's celebrating his 28th birthday Saturday, is presumably setting his own watch by Hudgens' clock. But he's years ahead of the pack in other regards.
"It's important to put that other person first," the former Carrie Diaries star told ET in 2015, "and if you're constantly looking for ways that you can make them happy and they're constantly looking for ways that they can make you happy, then you kind of lift each other up as much as possible—and you can't go wrong, I don't think."
So far, his theory has held fast.
And the pair, who've had their personal and career ups and downs like anybody, have needed to lift each other up in the years they've been together, particularly when they each lost a parent to cancer, Butler's mother in 2014 and Hudgens' father in 2016.
Hudgens revealed her dad's diagnosis in August 2015 when she won Breakthrough Performance at the Industry Dance Awards, telling the audience, "Last year, my boyfriend, Austin, lost his mom, Lori, to cancer, and my dad has just been recently diagnosed with stage four cancer. Let me tell you, I hate cancer. I hate cancer with every cell of my being. This award, it means a lot to me but I dedicate it to my boyfriend's mom, Lori, my dad, and to all the families out there who are struggling with this, because it really takes a strong person and a strong family to be able to help those out who are going through this."
Butler was right by her side when her dad died, as well, and they had each other—and each other's families—to help them battle through the worst of times.
Inevitably, they're also all the more appreciative of the best times.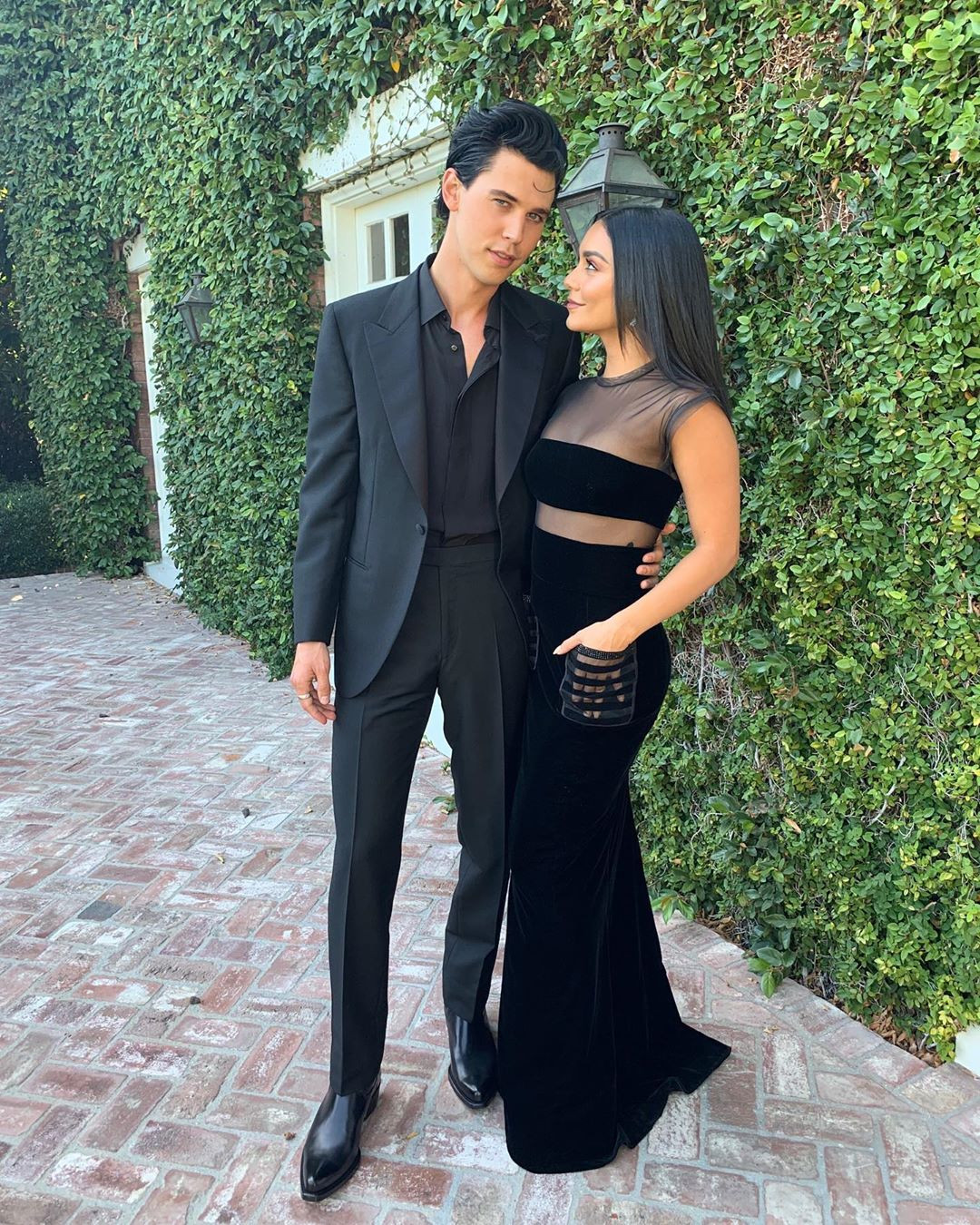 Instagram
Hudgens' thrill for Butler's latest role mirrors the social media support he has always sent her way (when he's not in the middle of a year-long Twitter-and-Instagram break, as he was for most of 2018), such as when he tweeted her praises throughout her turn as Rizzo in Grease Live! in 2016.
The musically minded actress has been ubiquitous at the various festivities for Butler's latest movies, Jim Jarmusch's The Dead Don't Die, which premiered in New York in June, and his latest, Once Upon a Time…in Hollywood. Hudgens was his date at the L.A. premiere and at a benefit dinner he and co-star Margo Robbie co-hosted for the Australian charity Youngcare last month.
Recently the couple were enjoying some R&R on the isle of Sardinia, and Hudgens waited until they returned home to fill anybody in (though their appearance at the UNICEF Summer Gala in Porto Cervo may have tipped people off that they were in Italy).
"Sorry I've been m.i.a, but taking time away to appreciate nature and unplugging is so important," she wrote. "But I'm back. With a ton of Italian pics lol." 
She and Butler have many a hard drives' worth of pictures by now, some taken on vacation, some just hanging around the house with their dog Darla, and in honor of Butler's birthday here's a sampling of some of their sweetest moments:
Next up for Hudgens is the crime thriller Bad Boys for Life with Will Smithand The Knight Before Christmas (which we're gonna go ahead and assume is a rom-com) for Netflix.
And Butler is going to have to start practicing his hip swivel and lip curl. No doubt his partner in everything will be his No. 1 fan.