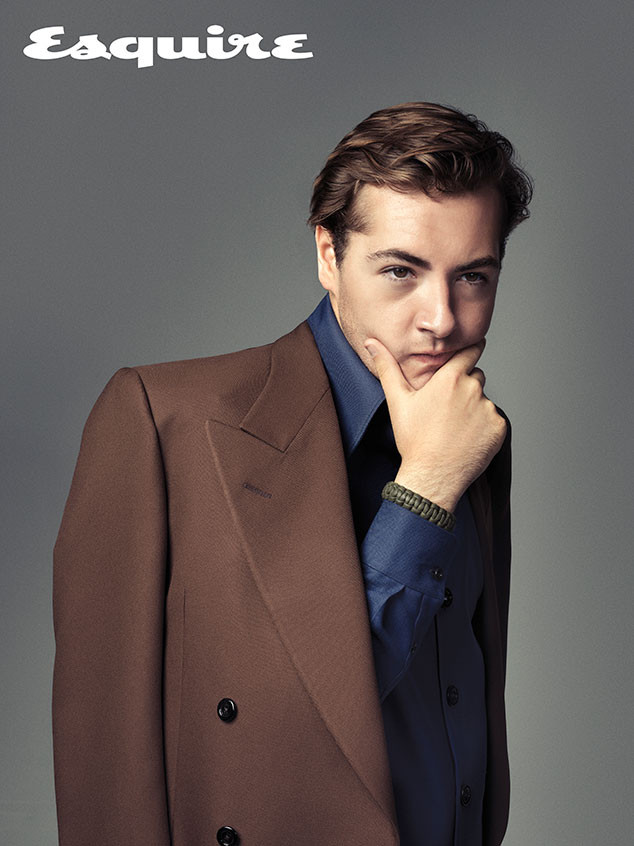 Marco Grob
Michael Gandolfini is revealing how stepping into his father's shoes helped him to get through the tough "grieving process." 
When his father, James Gandolfini, died in June 2013, the then-14-year-old hardly knew how to process the shocking death. Sadly enough, the Gandolfini family was vacationing in Rome at the time of the 51-year-old's ill-fated heart attack. 
In the days after James' passing, a friend suggested to Michael that he take acting classes as a form of therapy, according to an interview with Esquire. Michael shares, "From the first day, I fell in love with it. It actually started my grieving process with my dad."
But as opportunities started arising, including a role in The Deuce, he found himself faced with a "difficult" decision. David Chase revealed he was planning on making a film about Tony Soprano's younger years, a role that Michael would be well-suited for. But there was a slight dilemma—Michael says he had never even seen the show before auditioning.
"I was just a kid when he was making it," the NYU student explains. "I would go to the set and ask him what it was about, and he'd say, 'Oh, it's about this guy who's in the mob and kind of goes to therapy.'" But that was just about all he knew of the series itself, which meant that if he intended to take on the role, he would have to watch his father's body of work. He says that this was the "hardest" part of preparing to take on his father's iconic character.
He says, "It was an intense process. Because, as an actor, I had to watch this guy who created the role, to look for mannerisms, voice, all those things I would have to echo. But then I'd also be seeing my father. I think what made it so hard was I had to do it alone. I was just sitting alone in my dark apartment, watching my dad all the time."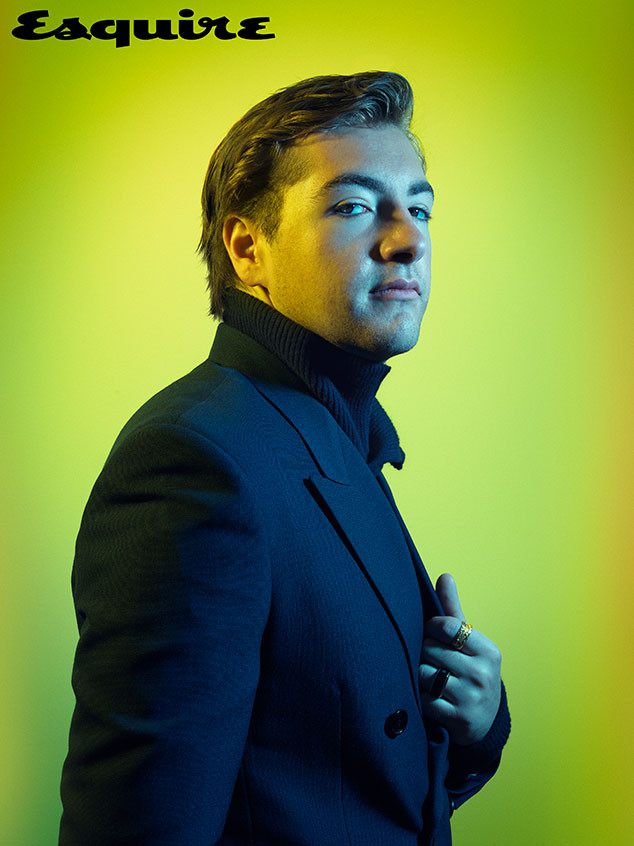 Marco Grob
These countless hours he spent camped in front of the TV led to "crazy dreams" that seem like the stuff of horror movies. "I had one where I auditioned for David and I looked down at my hands, and they were my dad's hands," the 19-year-old reveals. 
Watching all 86 episodes of The Sopranos wasn't all that bad though. In certain moments, Michael says he almost felt his father's presence, like Tony Soprano was delivering a message from the afterlife. One example Michael describes is when, "[Tony] yells at A. J., and he gets a pizza to apologize, and he sits by his son's bed and says, 'I couldn't ask for a better son.' I just knew he was talking to me in that scene."
It seems like a small comfort for Michael to be able to see his late father onscreen, but he says that his father's career was "rough" for the family since it meant he was "away a lot." Perhaps this is why James tried to dissuade Michael from pursuing a career as an actor. "As I got older, he wanted me to play sports. I felt that burden. I wanted to make him proud. And he said, 'Don't be an actor; be a director. They have the power,'" Michael shares.
Regardless of his hopes for Michael, there's no doubt that James would be immensely proud of the newest Tony Soprano. 
Don't miss E! News every weeknight at 7, only on E!