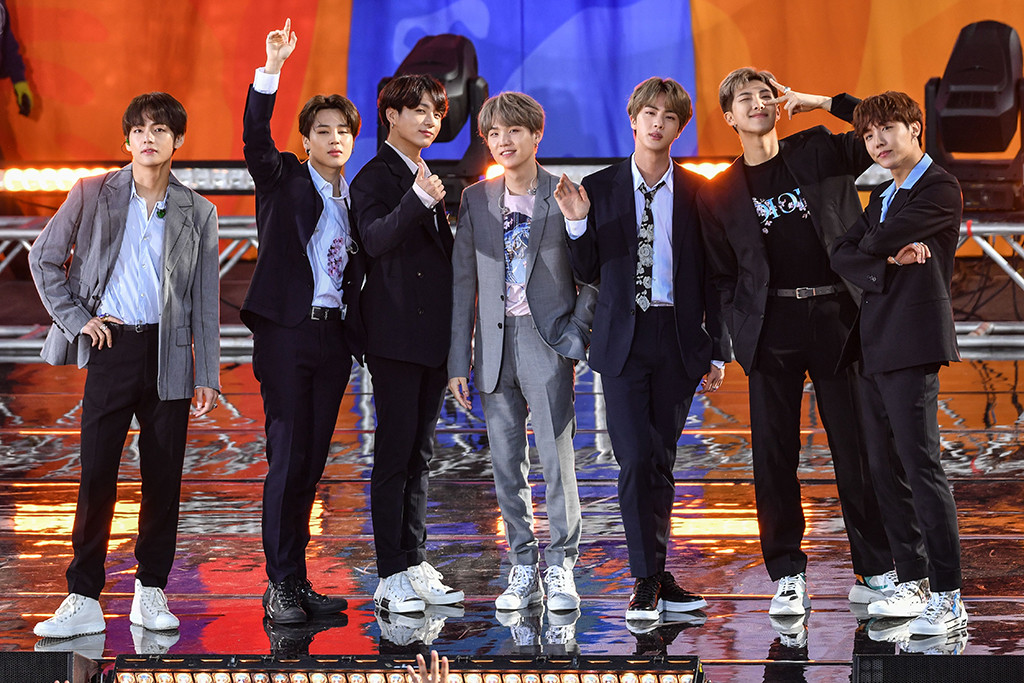 Erik Pendzich/Shutterstock
Sometimes you just need some R&R!
For the mega-popular K-Pop group, BTS, it seems they're ready to take an "extended" break, and rightfully so! The South Korean boy band, which includes Jimin, V: The Series, Jin, Jungkook, Suga, J-Hope, and RM, has been non-stop since their debut in 2013.
On Sunday, BTS' agency, Big Hit Entertainment, announced the band's news in a statement shared on Twitter.
"Hello. This is Big Hit Entertainment. We would like to announce that for the first time since their debut, BTS will be going on an official and extended period of rest and relaxation," the statement read. "Today's LOTTE DUTY FREE FAMILY CONCERT performance will make the last scheduled event before members prepare to take their vacations."
The statement continued, "This period of rest will be an opportunity for the members of BTS, who have relentlessly driven themselves towards their goal since their debut, to recharge and prepare to present themselves anew as musicians and creators. This will also provide them with a chance to enjoy the ordinary lives of young people in their 20s, albeit briefly."
Additionally, the agency asked that fans respect the band's period of rest and relaxation.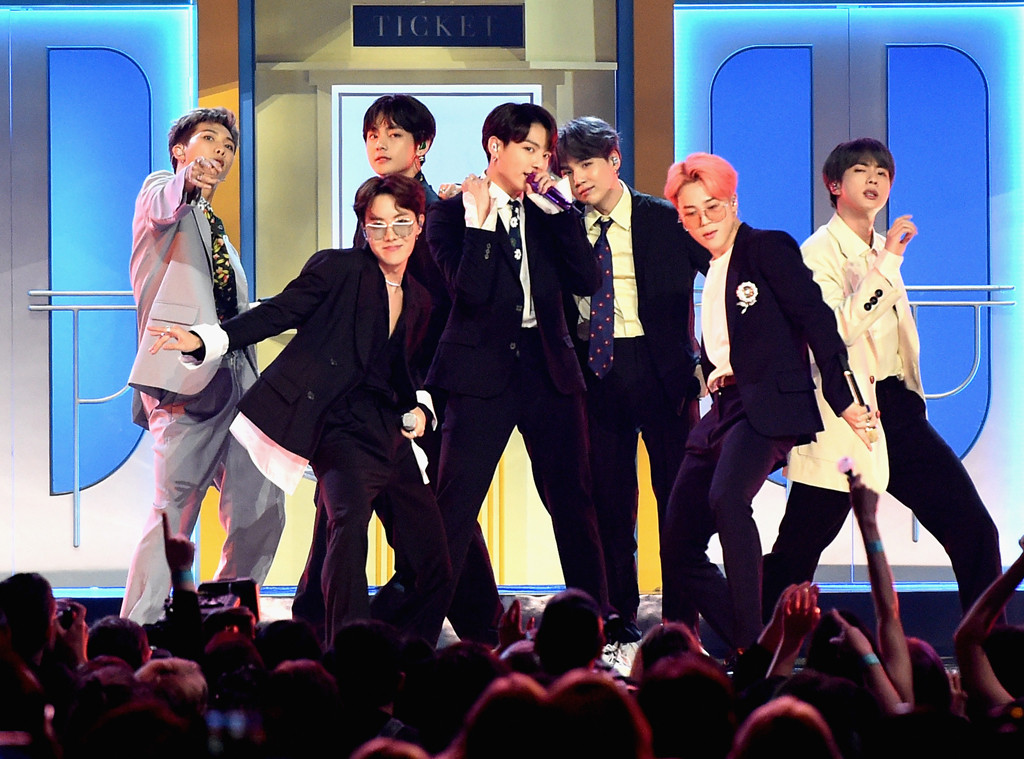 Ethan Miller/Getty Images
"Should you have a chance encounter with a member of BTS while they are on vacation, we ask that you show consideration for their need to rest and enjoy their private time off," the statement read. "BTS will return refreshed and recharged to return all the love you have an continue to show them. Thank you."
In fact, fans of the K-Pop group were surprisingly thrilled to learn that their fave musicians were taking a much-needed break.
"I'm so more than happy that yes finally bts are going to REST they needed this so badly, I'm happy from the bottom of my heart, may they live the way they want and have great memories, I love you bts rest well have a wonderful ME time," one fan commented underneath Big Hit Entertainment's Twitter post.
Another shared, "i don't know about you but for me this is the best announcement ever, i really wholeheartedly hope that bts will truly enjoy their break and gain new energy for all the beautiful things that will happen in the future."
Countless of others also expressed the same sentiments online, with many saying they would be waiting for their return.