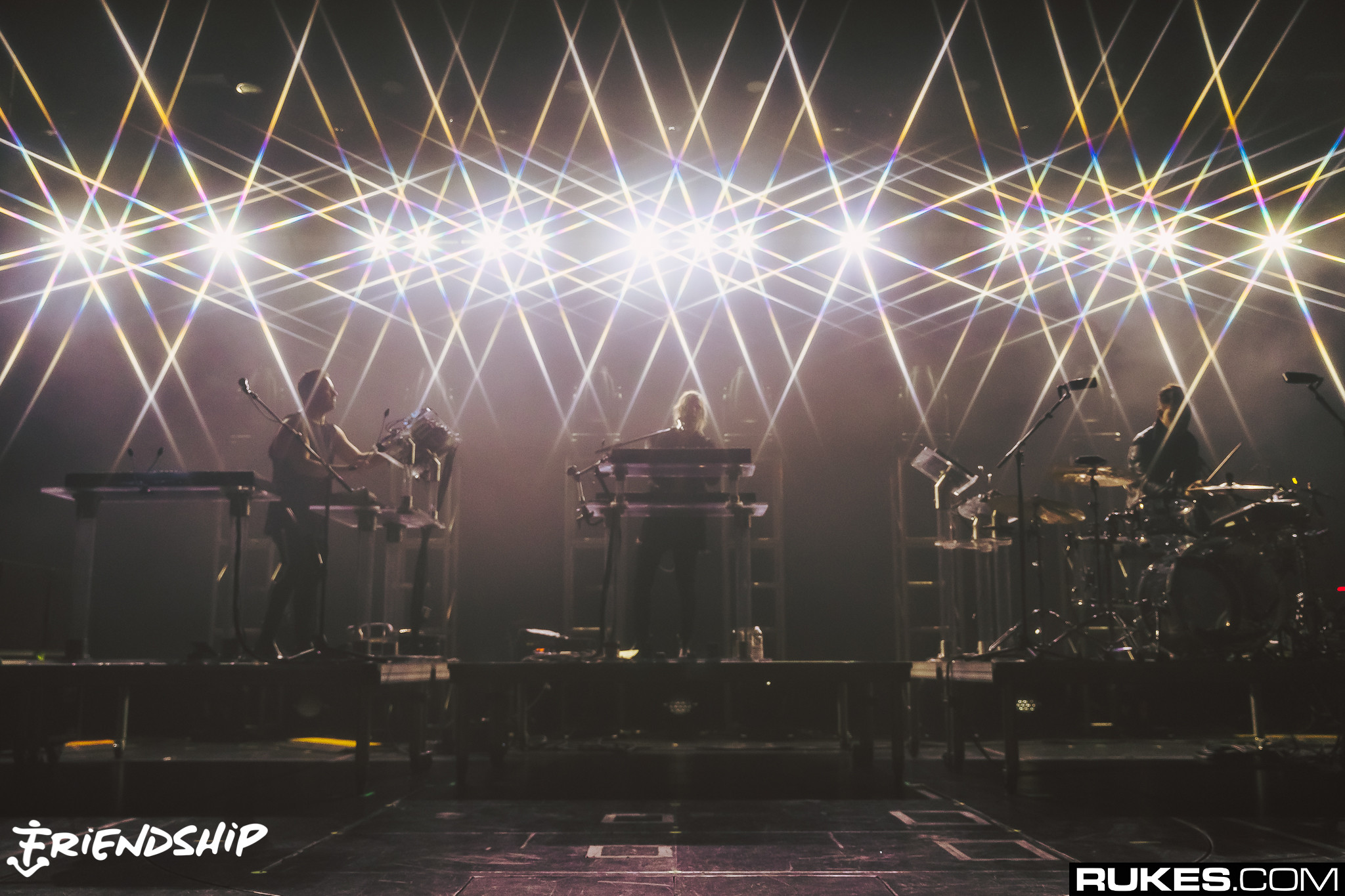 RÜFÜS DU SOL provided us with one of the most outstanding albums of 2018, our personal number one — and the SOLACE takeover isn't over by a long shot. The group now reveals a reimagined, forthcoming body of work that celebrates their latest album.
Coming up on the album's one year anniversary in October, RÜFÜS DU SOL has something very special planned. Some of their favorite artists are in the mix, as the tracklist for SOLACE Remixed reveals productions by Cassian, Hot Since 82, Justin Martin, Will Clarke and many more. "Eyes" even has a RÜFÜS DU SOL VIP Edit to look forward to.
A "Solace" remix by Lastlings leads the pack, setting the bar high for what's to come. If the listed producers are any indication, SOLACE Remixed is an all-encompassing remix collection based in house and techno roots.
RÜFÜS DU SOL reveals to iHeartRadio:
We're working on a remix album for Solace with remixes from some of our favorite producers around the world. We're also working on a remix ourselves for one of our favorite bands who we have been fans of for a long time, so that's exciting. We'll continue to tour and then start setting up some home studios for ourselves to write new music.
The remix album comes out September 6. Pre-order available now.
Get it: https://rufusdusol.lnk.to/SolaceRemixedPreOrder
RÜFÜS DU SOL – SOLACE Remixed Tracklist
Treat You Better (Cassian Remix)
Eyes (RÜFÜS DU SOL VIP Edit)
New Sky (Audiofly Remix)
Lost In My Mind (Icarus Remix)
No Place (Eelke Kleijn Remix)
All I've Got (Mathame Remix)
Underwater (Adam Port Remix)
Solace (Lastlings Remix)
Another Life (Hot Since 82 Remix)
Treat You Better (Gerd Janson Remix)
Eyes (Durante & Cassian Remix)
New Sky (Edu Imbernon Remix)
Lost In My Mind (Justin Martin Remix)
No Place (Will Clarke Remix)
All I've Got (Gorje Hewek & Izhevski Remix)
Underwater (Willaris. K Remix)
Solace (TERR Remix)
Another Life (Made In Paris Remix)
Photo via Rukes.com