Women are already discriminated against enough as a gender, but when it comes to putting a woman of color in any role, let alone a lead role, there's still a large disparity. 
While this disparity is one that certainly takes leaps and bounds to recover, the hope is to eventually make it the norm to have a woman of color cast as a lead or win an award. No need for landmark events of these happenings. 
Related: Enjoy UNLIMITED access to thousands of Movies and TV shows with Amazon Prime. WATCH ANYWHERE. CANCEL ANYTIME!
We welcome comments below, and any additional women you think have aided in diversifying the status quo and the scene of the entertainment business.
1.
Sandra Oh – Killing Eve

Sandra Oh alongside Jodie Comer carries Killing Eve to incredible heights. Not only does it cast two female leads in place of a traditionally male-dominated genre, but it places a woman of color, specifically Asian-American, in that leading position. Oh has paved the way for many Asian-Americans in Hollywood. Notably, being the first Asian-American woman to not only be nominated for an Emmy as a lead actress but also the first to host the Golden Globes.
2.
Aisha Dee – The Bold Type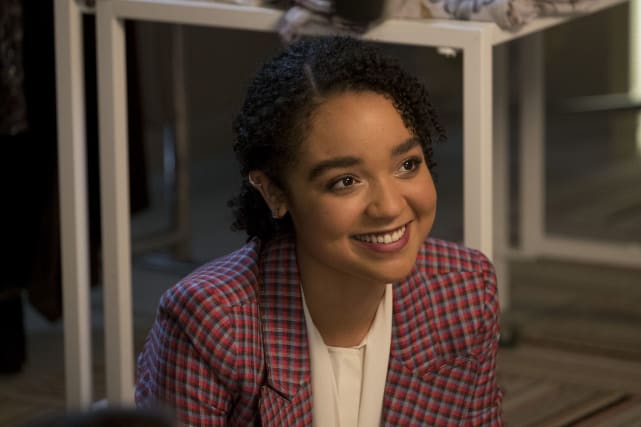 Aisha Dee plays Kat Edison on The Bold Type, a TV show that highlights progressiveness in our current worldly climate, particularly for women, as most of the leading characters are strong women making their way in a hard city and a hard industry. Aisha sheds light on biracial representation, one that's often overlooked and goes undiscussed.
3.
Justina Machado – One Day At A Time

Justina Machado the lead of One Day At A Time celebrates that diversity goes beyond black and white, and there's so much more in between. Playing a Latina mother from Cuba she feels it's a duty of hers, while also an honor, to lead the charge in correct Latino representation on television.
4.
Letitia Wright – Black Mirror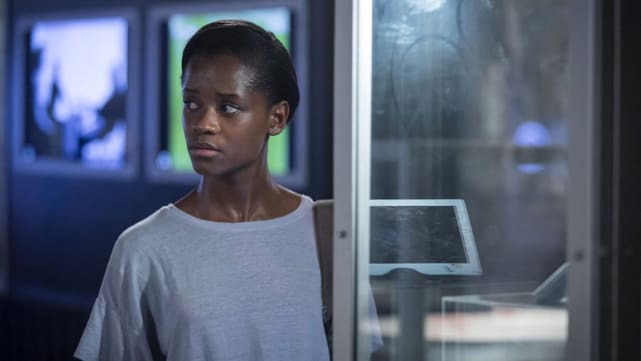 Letitia Wright earned an Emmy nomination for her lead portrayal in Black Museum on Black Mirror. An episode that has caused some disturbance with many people in trying to understand the truth behind the episode. Some believe it to be a commentary on the prison system. Wright's journey from Guyana to making a name for herself in Hollywood, most notably in Black Panther is a journey that she feels empowered by and only hopes inspire the creation of many other TV shows and movies reminiscent of each.
5.
Gina Rodriguez – Jane the Virgin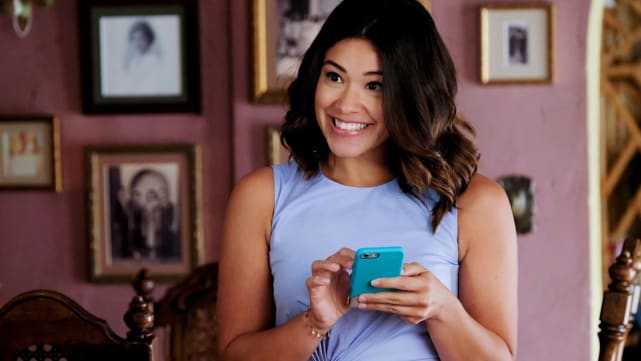 Gina Rodrguez is a huge advocate in Latino representation. Her lead role as Jane in Jane the Virgin and a few other lead roles in movies empowers her to aid others in understanding that even within the Latino community there's a huge amount of important diversity; differing skin tones, religious beliefs, and perspectives. She wants Latinos to be able to watch entertainment and feel seen and heard.
6.
Jameela Jamil – The Good Place

Jameela Jamil's role in The Good Place as Tahanhi Al Jamil gives way to South Asian representation, especially the "token diversity," which allows writers to only write Asians in stereotypical terms or as minor/supporting roles. Jamil largely uses her platform to speak not only to racial challenges in Hollywood, but additionally about body image issues and the role it plays on the public.
Wait! There's more Ladies Leading the Diversity Charge on TV! Just click "Next" below: