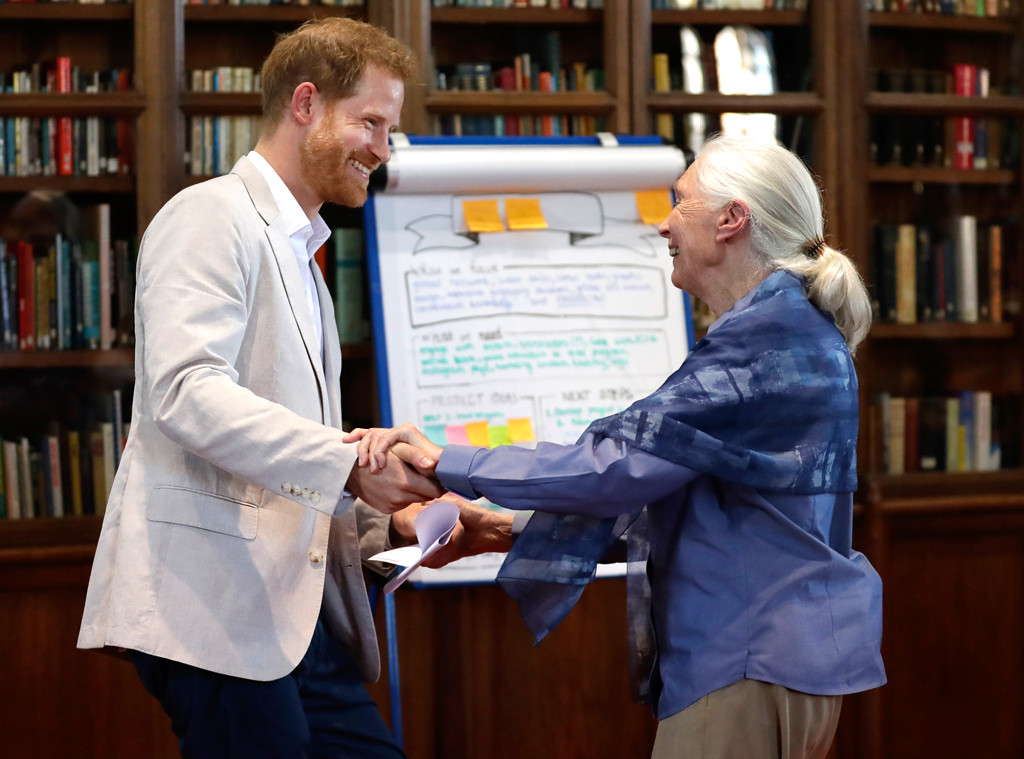 Kirsty Wigglesworth/PA Wire
With many royal life events added to his baby album already, Archie Harrison is adding another to his growing list: he got a sweet visit from one of his mom's "idols."
Last month, Dr. Jane Goodall, a world-renowned primatologist, made a special visit to Frogmore Cottage to see Prince Harry and Meghan Markle's son, according to royals correspondent Emily Andrews. Apparently, Goodall had a sweet cuddle session with the royal baby during her visit. What's more? The animal rights activist met the Duchess of Sussex when she was cradling Archie. There, Meghan shared she was a big fan of Jane's.
"You've been my idol since I was a child. I've hero worshiped you all my life," the former Suits actress reportedly told Goodall (according to Andrews).
On Tuesday, the Duke of Sussex stepped out to support Goodall's Roots & Shoots event at Windsor Castle. It's unclear if Meghan made a special appearance.
During the event, Prince Harry met with students at the Castle's St. George's House and listened to issues affecting them locally and globally.
"I met Jane last year, and my affirmation was probably similar to how you all felt this week when you met her for the first time," the 34-year-old royal began his speech. "She is a woman of kindness, warmth, immense knowledge and a softness that's needed by mankind just as much as it is chimpkind."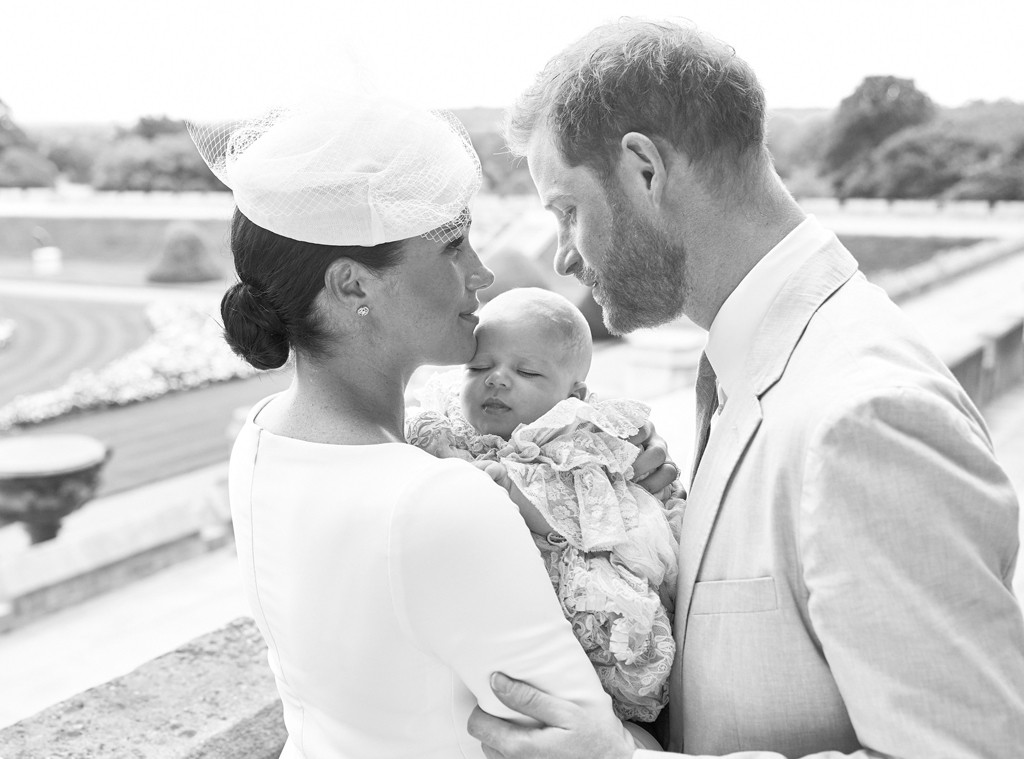 Chris Allerton/SussexRoyal
He continued, "I've been admiring her work since I was a kid and it was so wonderful to find that she was even more amazing in person… Jane, if I may, and I also agree that young people have the power, the compassion and the tools to save our planet. I hope you all know what a big job we have to do. I say we—I still include myself in this."
Additionally, Dr. Goodall spoke about Prince Harry's involvement with her program and how fatherhood has probably played a role. "When you bring a child into the world today, you have to worry about the future," she said. "If we don't make change we don't have a future."
She explained that she "clicked" with the Duke of Sussex when they first met at Kensington Palace in December 2018. Dr. Goodall said they both wanted to "collaborate and work together to raise awareness about conservation and the need to conserve the natural world."
The Roots & Shoots program was founded in 1991 and has been empowering young people from around the world through hands-on projects and activism. For the last six years, Jane has held events at Windsor Castle to help discuss global and local issues, as well as encourage students to get involved.