A referee who attended an event in Poland linked to a far-right movement will remain in charge of the Champions League final later this month.
Szymon Marciniak spoke at the business gathering organised by Polish far-right leader Slawomir Mentzen in the city of Katowice on 29 May.
Mr Marciniak, 42, has apologised for his involvement and "any distress or harm it may have caused".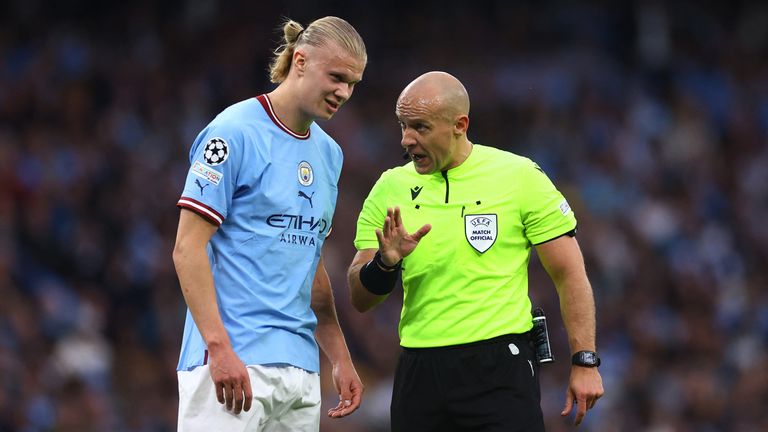 He said: "I was gravely misled and completely unaware of the true nature and affiliations of the event in question."
"I had no knowledge that it was associated (with) a Polish extreme-right movement. Had I been aware of this fact, I would have categorically declined the invitation," he added.
European football's governing body, UEFA, has carried out a review and said it acknowledged "his profound apologies and clarification".
The organisation said it "unequivocally" rejected the "values promoted by a group linked to this conference".
UEFA also said it reached out to anti-racism group Never Again which had raised concerns about Mr Marciniak's involvement in the event at the International Congress Centre.
Never Again "requested" the referee "remain in his role" for the Champions League final as removing him would "undermine the promotion of anti-discrimination", UEFA added in a statement.
Manchester City face Inter Milan in the clash in Istanbul on Saturday 10 June.
Read more:
Jose Mourinho charged with abusing match official
Large group of refugees 'left on the street' in Westminster for two nights
Mr Marciniak refereed the second leg of City's semi-final win against Real Madrid and has taken charge of seven other Champions League fixtures.
He became the first Polish referee to take charge of a World Cup final in Qatar last December when Argentina beat France on penalties.