Buryatia feels like it is a world away from war in Europe.
It is a different Russia. Vast snowy plains and Buddhist temples, closer at first glance to Mongolia next door than it is to Moscow, five time zones away.
But the motifs of Russia's war in Ukraine are everywhere.
A huge Z and V stuck to the side of an apartment building we pass. Another giant V sign on the side of the world's largest Lenin's head in the centre of the regional capital, Ulan-Ude.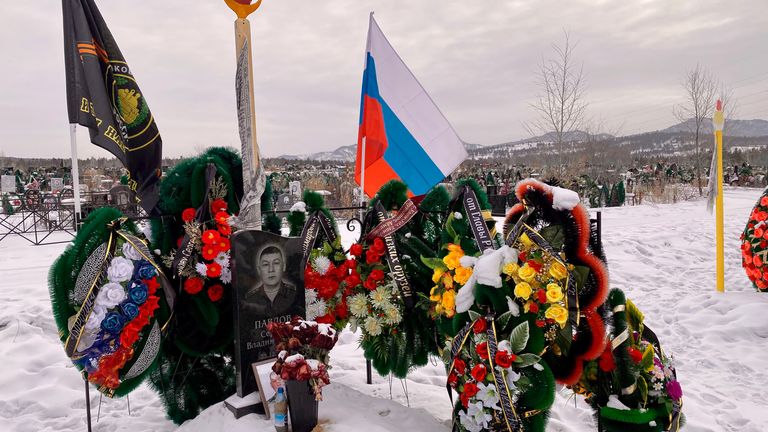 Along the sides of the roads, billboards commemorating some of the men Buryatia has lost this past year with the dates they were killed and the words: "We love, we remember, we mourn."
We meet a young man just back from Kazakhstan where he'd gone to escape the draft.
He'd been there for two months but wasn't sure how to keep financing himself.
"This is a poor, subsidised region," he says.
"People here live on loans in order to survive and the propaganda tells them all the time that they will make money if they go and fight."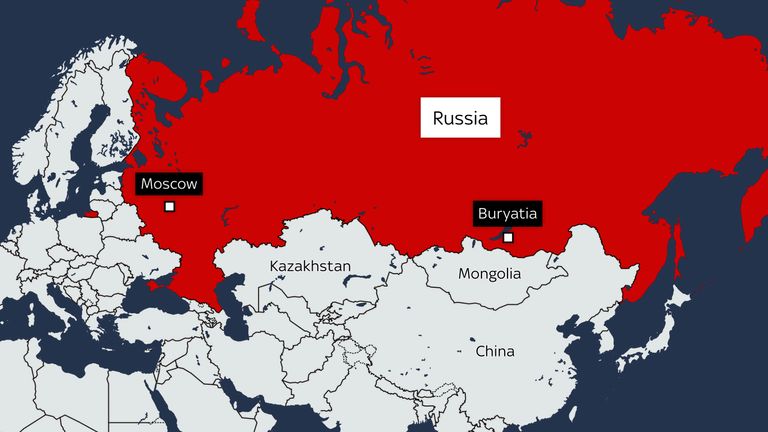 An army contract is big money in Buryatia which is perhaps why, alongside enthusiastic recruitment policies, it has suffered a disproportionately high casualty rate in this war.
The numbers are hard to verify but there does appear to be some correlation between poor, ethnic minority regions like Buryatia or Dagestan, and high casualty counts.
We spoke to a woman called Polina, not her real name, whose two nephews had signed up for the army and were on what they thought were just training exercises in Belarus when Putin launched his invasion of Ukraine.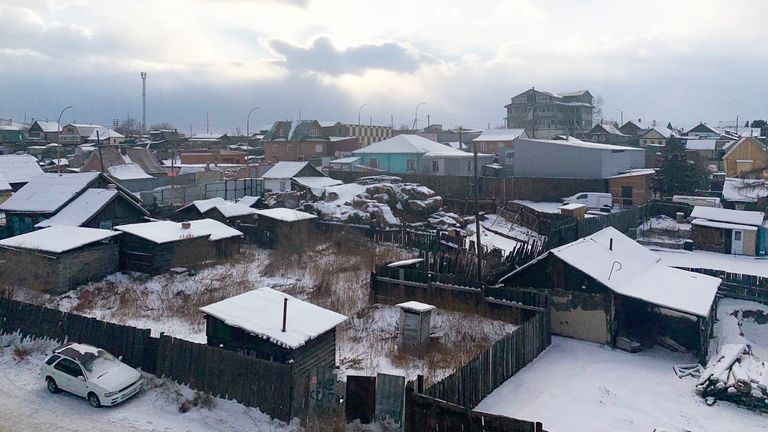 After a few weeks, both men asked to terminate their contracts but they were turned down.
Polina says one was placed in custody and the other was threatened with execution.
She says: "The commander actually put a gun to his head. And my nephew said 'Okay, do it! I'd rather die now than go back, where they'll either make me an invalid or I'll have to kill someone'."
He was eventually allowed to go home.
'Not all of us are bloodthirsty'
In the early months of the war, ethnic Buryats were widely accused across Ukrainian social media of alleged atrocities, especially in relation to Bucha.
The NGO Free Buryatia Foundation, currently based outside of Russia, describes the "Buryats in Bucha" as the "biggest myth of the war" and has endeavoured to prove via open source investigations that ethnic Buryats were unfairly singled out as culpable for war crimes, in part because of their distinctive ethnicity.
Polina can't accept the allegations. "I want the world to know that not all Buryats support the war," she says.
"Not all of us are bloodthirsty, we're not bloodthirsty at all. We were made to look like that."
It is difficult to find people who'll speak to Western media here. It is much safer to stay quiet. We were on our way to interview a man who had lost 20 friends in the war when his wife sent us a message.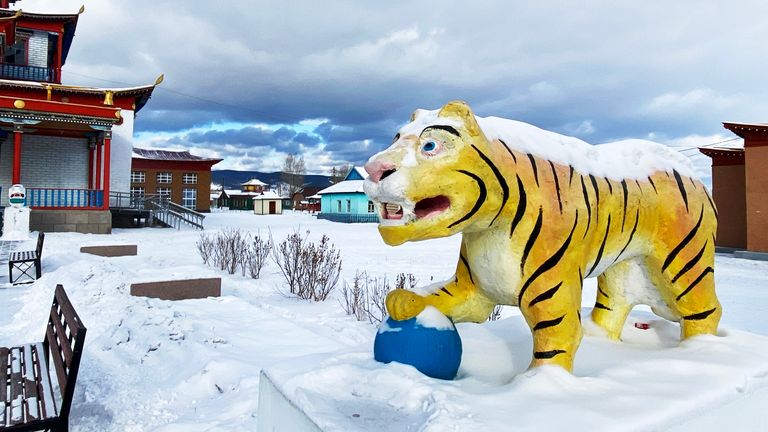 Consequences for posting on social media
"State repressions are already under way," she wrote.
"Even for a repost on a social network, young people are imprisoned/tried/fined. I can't take that risk. My great-grandfather was repressed only because of the suspicions of the government and it led to nothing good for the family."
She refused to let him do the interview.
Which is why Elena Pavlova is so remarkably brave. She lives in Ulan-Ude. We came across her because she had written a post on social media declaring herself categorically opposed to the war.
Click to subscribe to Beth Rigby Interviews… wherever you get your podcasts
"It seems to me that people in Russia do not believe in themselves," Ms Pavlova says.
"There are many who support Putin and believe that without him, the country will fall apart. And everyone just gives up."
Read more:
Ukraine war: The defining moments of the first year
This is how many civilians have lost their lives over the past year in Ukraine war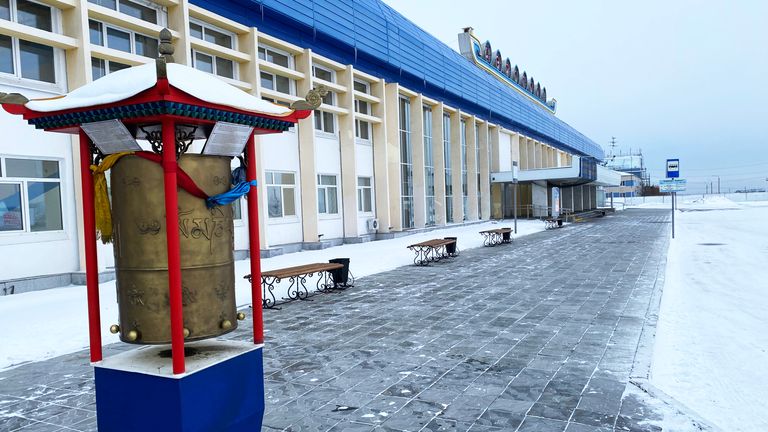 She has considered leaving the country, like the hundreds of thousands of others who feel its values no longer reflect their own. But she doesn't know how she would fund herself or her young daughter.
She says when the war started she had more faith in the Russian people but that she has lost that completely.
"Let's say we keep staying silent. How do we keep living in this country then? How do we live in these circumstances? Among these people? I don't know."