It's already the end of January 2023, and I haven't even made a dent in my TBR pile. I made the mistake of looking at the new isekai manga releases for 2023, and…well, let's say the idea of Other Worlds is MORE than appealing. It's not just other worlds; I love the whole aesthetic: change the rules, change the landscapes, change the people. Give me cute little creatures. Give me a flying dragon. I am willing to check out any alternatives to whatever the last three years were supposed to be. #EscapismIsMyLife
Fantasy manga, better known as isekai, has always been super popular. The Japanese word translates to "other world", but it's more than just fantasy. Often, it is a bit of a poke at fantasy and the classic tropes that keep sucking us in. Not all fantasy manga fits in the category of isekai, but it's the most likely place you will find it.
Some on the list have been available in serial form previously. However, this is their first time published in book form and translated into English. Suppose you're new to isekai or curious to make the jump from fantasy novels to fantasy manga. In that case, dig into this list of 11 of the Best Isekai Manga here. In the meantime, let's dive into some other worlds for the best new fantasy manga in 2023.
Start with New Fantasy Manga from December 2022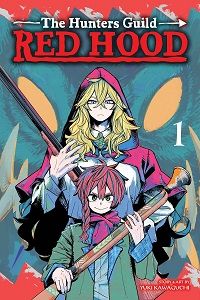 If you love Grimm tales, you must pick up Vol.1 today! In this world, fairytales are fact. Only the Hunters Guild can keep the monsters at bay. Known for their Red Hoods (a-ha! I see what you did there), they aren't cheap, but they do the job – and they do it well. When the Hunters Guild is hired to help a small hamlet with their werewolf problem, Velou and the residents are disappointed when a little girl named Grimm shows up. Is this really what they paid for? Volume 1 came out in December 2022, so it is still fresh on the shelves.
Catch New Fantasy Manga in January 2023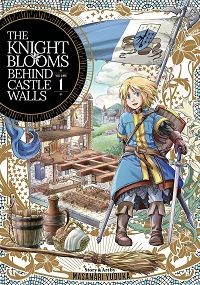 When you're in the mood for a slice of fantasy life (without the whole intense life-risking adventure), meet Rosa, a young girl who dreams of becoming a knight! However, she first needs to be a squire; that role is a little less glamorous than the life of a knight. If Kiki's Delivery Service ever delivered to medieval fantasy worlds, this would be it. Rosa has all the vibe of an adventurous girl living in a fantasy world, but with everyday chores, we can relate to.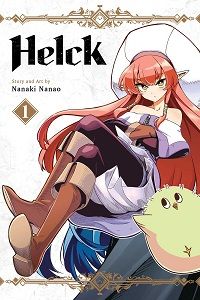 Helck by Nanaki Nanao
A lone human warrior slays the Demon Lord. While the humans rejoice, an intense tournament takes place, with many fighting to be crowned the next demon lord. The leading contestant is Helck, a human hero who claims to hate his own kind. Vermilio the Red is determined to prove Helck is NOT worthy, even if she has to rig the competition to do it. This one is good dumb fun with an air of wackiness. I'm already cheering for the demons to win.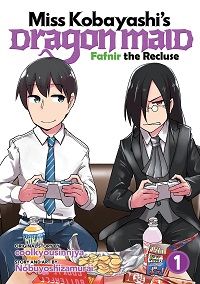 Anyone who knows the original Miss Kobayashi's Dragon Maid series will love this spin-off. Fafnir is a dark brooding curse dragon from the same world as Tohru, Kanna, and the others. Fafnir is an otaku whose main obsessions are gold, jewels, and destroying humans. He is also easily distracted by games, merch and doujinshi. It's a great fantasy world with a beautiful bromance at its heart between Fafnir and his flatmate, Takiya.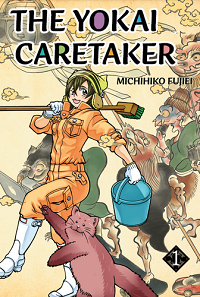 Yokai Parks are all the rage, and Toritsuki Hiyori feels lucky enough to work at one. She works under the guidance of Dr Mutsu Goro, taking care of a variety of yokai (supernatural entities from Japanese folklore). The first chapter is adorable, reading like a fun documentary-style through a caretaker's eyes. I love how it captures the duality of yokai – neither good nor evil. They are what they are, and their nature fits the situation. I mean, really. Who can stay mad at cute little sunekosuri shin-snugglers?
Best New Fantasy Manga Coming in February 2023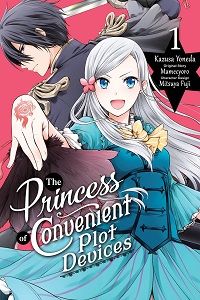 Fans of BL (boys love, or yaoi) will love this new series. Originally published as a light novel only a few months earlier, this new manga adaptation brings a twist to our usual view of fujoshi – girls and women who like to read/watch any media with male/male relationships. In a previous life, Maki was a huge fan of BL. Then she steps into another world – the world of her favourite book. Maki is now Princess Octavia, living with her favourite fictional couple: her brother, Crown Prince Sirius, and his lover Lord Sil. In the original story, Princess Octavia agrees to marry Lord Sil for the sole purpose of providing an heir to the throne. But Maki thinks this idea is bonkers! She is determined to find her own true love, even if it messes with the story.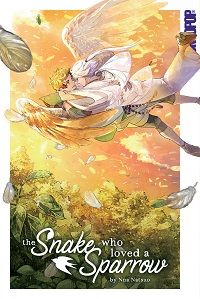 I honestly don't know what I loved more: the beautiful character growth, the deep research into Ancient Japanese folklore, or the extra information in the afterword about snake and sparrow genitalia. Plus, it's so darn beautiful! It's an unusual boys love title in a fantasy world with anthropomorphic animals. Komazu is a sparrow who knows snakes eat small birds. When he encounters Shiratō, the white snake, he expects the worse. Instead, Shiratō saves him from a boar. The story is their journey through understanding, friendship, and love across different species and social castes. Warning: explicit sex scenes, so NSFW/NSFK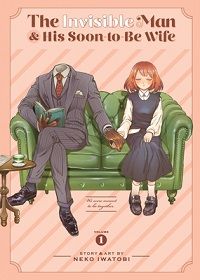 Yakou Shizuka works at a detective agency. Tounome is her boss, a charming gentleman who happens to also be invisible. Naturally, this makes him perfect for detective work, but he quickly finds it has no effect on Yakou. She's blind (and uses her other senses to note when he is around). Charmed, Tounome is determined to get her to date him and isn't against using his many skills. Yakou's quirky coworkers, a contrarian man and a sisterly beast woman, watch out for her as the two lovebirds stumble their way through their office romance. This is so adorable, and you can't help cheering them on.
More New Fantasy Manga in Spring 2023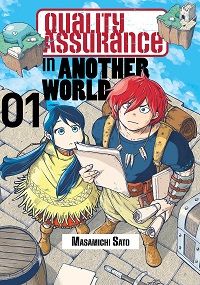 The nerd in me is so excited about this. For every person who has ever had to deal with quality assurance in the workplace, this is how you apply it to an isekai fantasy world. Nikola is the poor victim of a random dragon appearance in her village. However, that's not the problem. The problem is Haga, the man from "The Seekers", a QA group assigned to deal with a series of maladies disrupting the community. Fantasy worlds were FINE until QA was involved!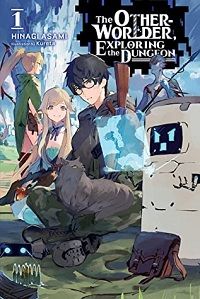 Adapted from the light novel of the same name, this new fantasy manga has a lot of fun with the usual fantasy-game tropes. Broke and desperate, Souya signs up for a gig to warp to a fantasy world and ascend a dungeon tower to claim the treasure inside. However, an accident in the transfer process separates him from his teammates, leaving him stranded. All he has is a defective AI companion. Will his adventure end before it even begins? A fun combination of fantasy and sci-fi. This is an adaptation of the light novel of the same name, currently published in Nov 2021 by Yen On.
---
Some of the manga listed above have been adapted from light novels, which is itself a treasure trove of fantasy manga. For more great isekai/fantasy stories, check out Neha's suggestions for the Best Isekai Light Novels here.