Nonfiction books are my jam, and nonfiction science books? Especially so. What I love is how broad the genre is. Science can include things like medicine, nature, ecology, marine biology, conservation, psychology, chemistry, microbiology, and much more. It can also include personal essay and memoir, and may weave in history. For me, that's the beauty of science: its reach.
My shelves have been overflowing with books lately — there are so many great books out right now, and I'm still trying to catch up from 2022 — but my science bookshelves are particularly full. The diversity of science books right now is stunning, and it's pushed me to read books in areas that I normally wouldn't choose at first, like marine biology or ornithology.
This is just a small sampling of science books that have come out in the last few months, as well as some books that are coming out this spring. Topics run the gamut from cells to surgery, from diversity in conservation and environmental activism to the exploration of the possibility of aliens, and much more. You'll notice that many of the books on my list blend science and memoir or personal essay, as opposed to a more straightforward nonfiction science book. I think this speaks to the power that science has for us, to push us to reflect on our own lives, and examine where we stand in the scheme of things and where we fit into the environment or universe.
Let's take a look at some of the books you'll definitely want to add to your TBR.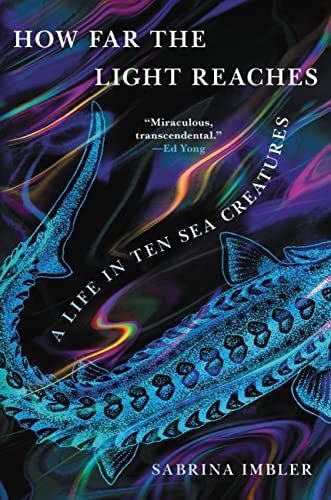 Admittedly, marine biology is not something I generally read about, but this one came highly recommended, and the gorgeous cover drew me in. Imbler is queer and mixed race in a field that is largely male and white (science/conservation writing). They've always been fascinated by sea life, especially animals in hostile environments. The essays in this book each profile one of these animals, looking at the adaptations they make to live, as well as the community they build — but Imbler also weaves in their own stories about family and finding their way. It's a tenderly written book about relationships, survival, and the wonder of our lives.
If you think about the genre of nature writing, especially classic nature writing, it is overwhelmingly male and white, providing a narrow lens from which to see nature and the intertwined history of the land. In this book, Sharkey has collected essays about the role nature plays in the lives of several Black individuals, as well as how it's been a part of their lived experiences. The essays also explore various archival objects, delving into Black history and personal stories. Contributors include Carolyn Finney, Alexis Pauline Gumbs, Lauret Savoy, Sean Hill, and more. The writing is transportive and thought-provoking, and my only criticism is that I wish it was longer because I hated to see the book end.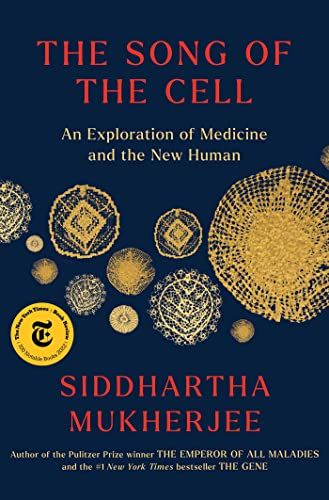 Mukherjee is one of those auto-buy authors for me. I'll read anything he writes because of the clear and compelling way he writes about even the most confusing and complicated topics. This book is no different. In his latest, Mukherjee looks at the ability to manipulate cells, what this has meant for medicine, and what it could mean in the future. We get a history of the cell and its discovery, how scientists started to see how they could use them, and successes and failures in various fields — and essentially, how they relate to our humanity. He combines science with personal anecdotes, along with history and patient case studies, to make for a dense but very engaging read.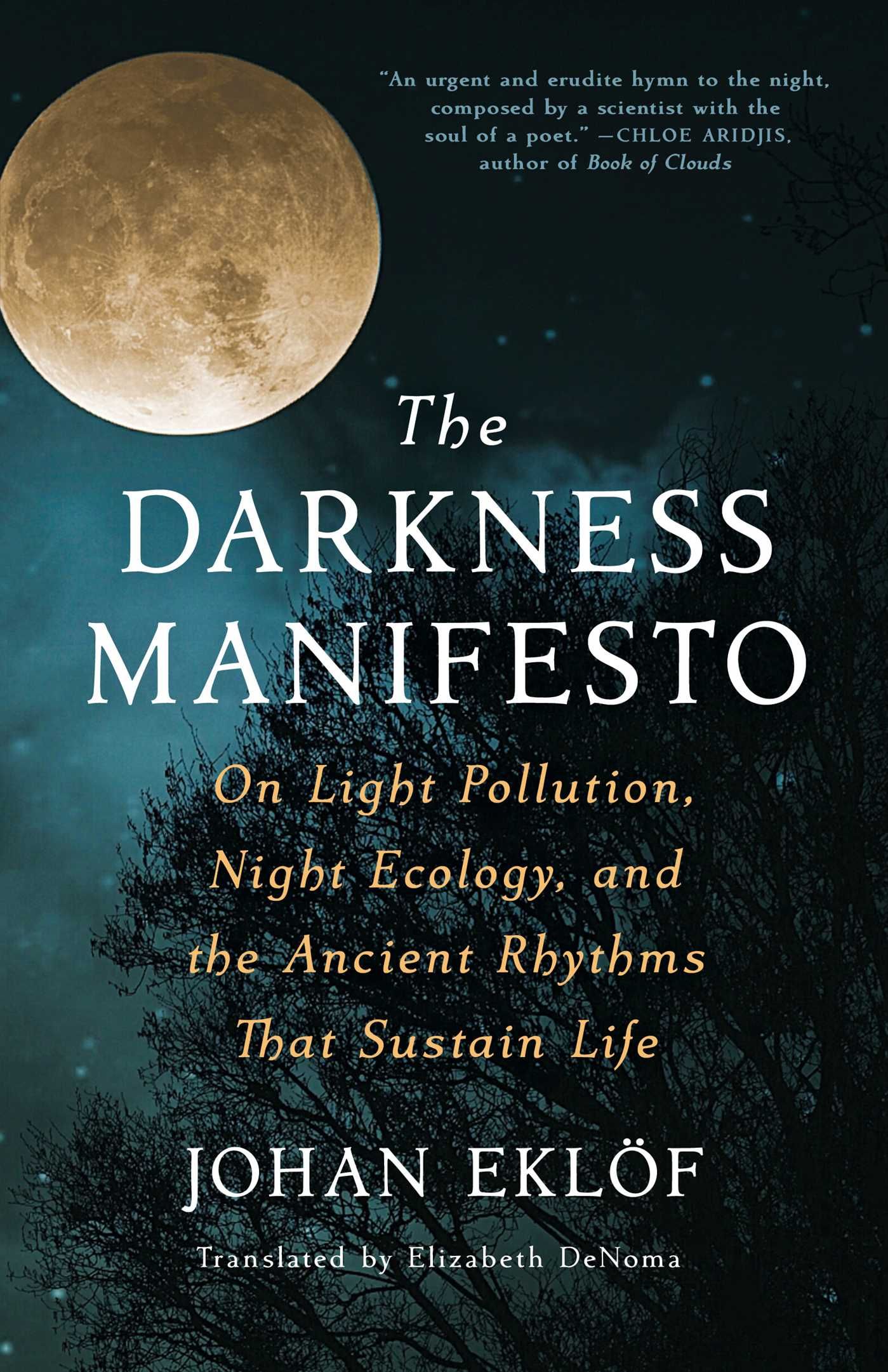 Many, many animals need darkness and nighttime to survive. Humans need it, although we tend to think we don't. Plants and flowers have evolved over time to depend on the cycle of light and dark. But light pollution is a very real threat to all living things. Eklöf, a Swedish conservationist, explores natural darkness, its benefits, and the creatures of the night, along with showing the reader what happens when natural darkness starts being depleted. We're only starting to see just how devastating light pollution can be to ecosystems and our own mental and physical health, and this book is a very timely exploration of the topic.
Craig, also known as "Birdgirl," describes herself on her website as a 20-year-old British-Bangladeshi ornithologist, environmentalist, and diversity activist. In this memoir, she writes about her mother's mental illness, and how she and her family have sought solace within nature. Birds bring them joy and allow for reflection, and their travels have allowed Craig to not only see birds all over the world, but have also illustrated the pervasiveness of racism, including in natural and environmental spaces. While writing about her own life, in this book she also advocates for more accessibility to nature, encouraging more people to explore what nature has to offer. Craig is one to watch, for sure — her passion and knowledge will change the world.
I am a sucker for medical books. I love medicine, and can remember watching ER when it first came out — I was allowed to stay up late one school night per week, just to watch the show. Medicine, hospitals, and doctors have always fascinated me, and though I've completed hospital internships in related fields, a career in medicine wasn't meant to be — so I have to be content to simply read about it. Truth be told, the ER would not be my place; too stressful, but it makes for compelling reading. Nahvi writes about a single day working in a New York ER, and while he writes about the medical stories of his patients, he also weaves in moral and ethical dilemmas doctors face, along with recognizing systemic inequities that impact health and healthcare. Although the pandemic is not the focus of the book, he also writes that he worked in two of NY's most heavily impacted ERs in the pandemic's early days, and we do get a window into that in the prologue, along with the reasons he decided not to center the book during the pandemic. If you like books from Atul Gawande, Jerome Groopman, Danielle Ofri, or Perri Klass, you'll definitely want to pick this one up.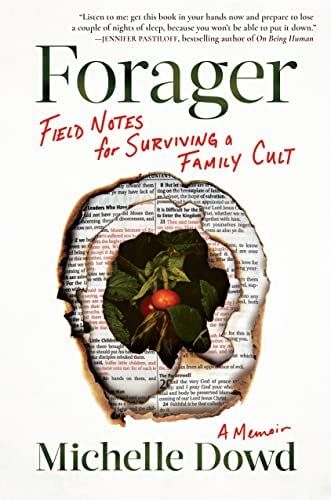 At first glance, this might seem like an odd one to list here, but nature and learning to survive in nature without help is a significant part of Dowd's personal story, as well as how she structured the book. She was born into an ultra-religious cult that her grandfather started, called the Field. Because they believe that comfort and care are sins, they are taught how to survive in nature and the elements, while distrusting most humans. As Dowd gets older, she realizes that the strength that has enabled her to survive these conditions is also the strength that will help her escape. Each chapter of the book is centered around stories of edible plants, and the memoir is both a story of family and freedom, and one of how nature can sustain and help us. It's an unexpected twist on a science book, and that's one of the reasons I love it so much.
Are we alone in the galaxy? This is a question that has haunted scientists (and non-scientists) for centuries. Green postulates that while there's science behind this question, there's also much more, like fear and even hope. She explores the history of this question and our understanding of the cosmos and potential life in the galaxy while also bringing in science fiction writers whose ostensibly fictional worlds inspire scientists. She combines astronomy, philosophy, sci-fi, history, and much more to make for a thought-provoking and entertaining read about not just the cosmos, but humanity.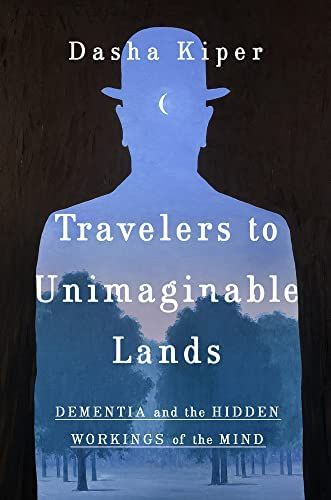 Kiper took a job for a year as a live-in caretaker for a Holocaust survivor with Alzheimer's disease after getting her master's degree in clinical psychology. Using that experience, as well as her work providing counseling to caregivers, she has written a book that explores the relationship between people with dementia and their caregivers, and the neurological ways the brain works in caregiving and how it responds to the demands of caring for those with dementia, as well as how the caregiver's brain is affected by it. It is a deeply human book, and one that I'm still thinking about.
---
If you're looking for even more science books, check out this post about getting smarter with these 25 science books, and this post about books for #ScienceSeptember.