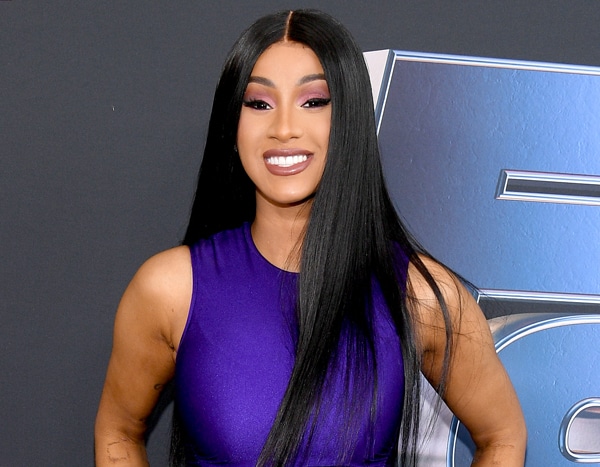 Cardi B is firing back.
The "Bodak Yellow" rapper took to social media to clap back at an Internet troll that threw shade at her and Offset's daughter Kulture. 
Insulting the mom of one, the Twitter user wrote, "Kulture don't like her momma and that's the funniest part…every video she be ignoring tf outta all that screaming."
Shutting down the hater, Cardi responded with a sweet video featuring the 22-month-old, where the duo can be seen having an adorable mother-daughter moment. "Give mommy kiss, give mommy kiss," she tells Kulture, who happily obliges after flashing the camera a precious smile. Cardi captioned the video, "Loud and wrong."
This isn't the first time that the "No Limit" rapper has come to her baby girl's defense against trolls. Back in February, she had a fiery exchange with a fan that said Kulture was "not the cutest."
"My daughter is very much the cutest bitch so sit down with your overgrown gums," she responded in a deleted tweet. "Thats a fake tweet. Dumb bitch play with your mother or in traffic don't play with mines." 
When the Twitter user responded, Cardi quipped back, saying, "Ok and this a fact bitch YOU IS TRASH ..You lucky I am a change woman I woulda violated your kids so bad you would hate your baby father for makin them. Don't try my kid."
Speaking to Harper's BAZAAR in 2019 months after welcoming Kulture, Cardi opened up about her decision to share pictures of her and the Migos rapper's daughter, telling the outlet that they knew they'd have to brush off negative comments if they did so.
"As soon as she was born, one month in [Offset] was like, 'She's so beautiful. Watch how people gonna go crazy,'" she recalled. "'Cause a lot of people were saying mean stuff, like that we don't post her because she's ugly. He was like, 'I'm about to post my baby right now.' But then we were very concerned because we were getting a lot of threats, so he said, 'The world don't even deserve to see her.'"