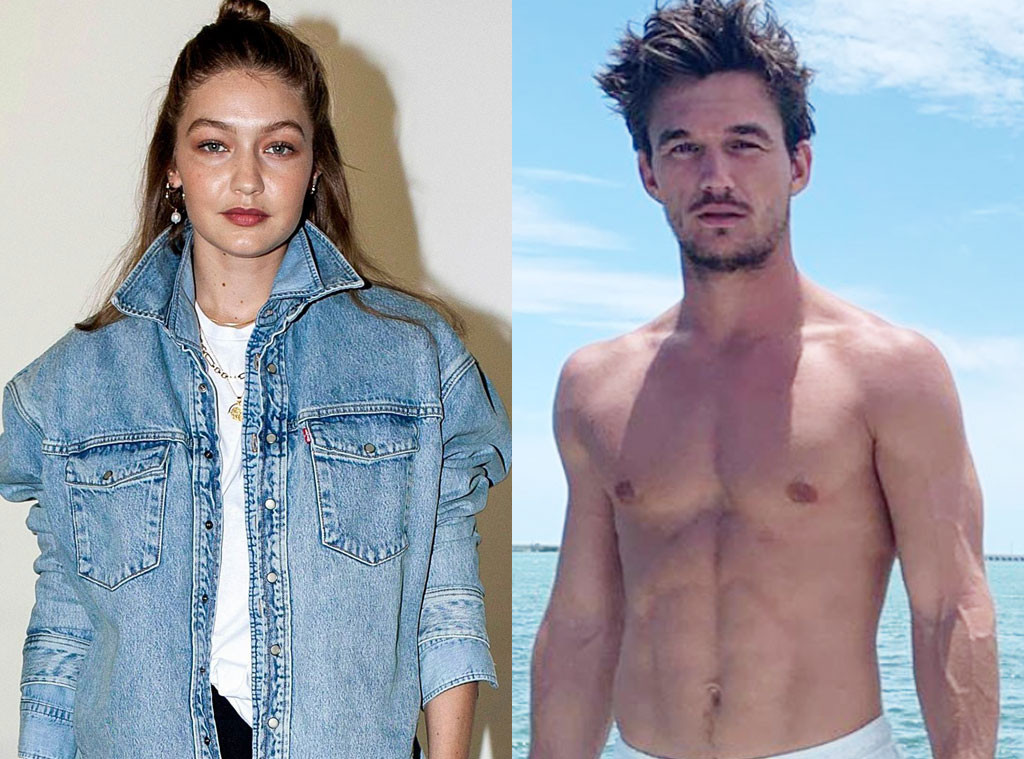 Lexie Moreland/WWD/Shutterstock; Instagram
Gigi Hadid and Tyler Cameron are on a roll—literally.
An eyewitness tells E! News that the models and their friends spent Monday night bowling their hearts out at Frames Bowling Lounge in New York City. 
This outing comes on the heels of their first date on Sunday evening, when Tyler and Gigi socialized at Brooklyn's Dumbo House before heading to Gigi's apartment for a night cap. According to a source, "Gigi is definitely interested in Tyler. They met for drinks last night at Soho and they got along really well. It was very casual but they were laughing and had a very engaged conversation."
The source adds, "They are both taking things slow but have both made it clear they are interested in each other."
Like most modern love stories, Tyler and Gigi first connected via Instagram, the source shared. Plus, their careers in the modeling industry means they have a "few mutual friends," which always comes in handy for breaking the ice.
But what does this mean for him and Hannah Brown? Well, following their sleepover last week a source told E! News, "Tyler saw Hannah in LA and they had a good night and a good talk. But it's probably not going to amount to much right now."
move
Moreover, they have both explicitly said that they are "single." When Chris Harrisonjoined E! on Monday's episode of Daily Pop, he put it the best way possible: "Good on him! He's not committed anywhere so that's great. Have all the playdates you want."
In fact, the Bachelor host said that Tyler's string of dates is not "shocking." 
But do these recent events eliminate Tyler C. from the list of Bachelor contenders? Well, only time will tell!
-Reporting by Beth Sobol
Don't miss E! News every weeknight at 7, only on E!