Today's Hollywood Walk of Fame induction was extra special for the Disney community.
As Kenny Ortega received his star Wednesday afternoon, the Descendants and High School Musical director was able to receive support from Cameron Boyce's family.
The actor's dad Victor and sister Maya were in attendance for the special moment that included several Disney stars.
And during Kenny's speech, the director couldn't help but recall the talented actor that starred in several of his films.
"Cameron Boyce was so excited for me…His all too brief appearance in this life, though, inspired me beyond words and many of us here and generations of kids and families all over this world," Kenny shared in video captured by Variety. "His extraordinary talent and loving heart will be remembered through his foundation. The foundation is called The Cameron Boyce Foundation and has been set up by his family to remember Cameron by continuing his pursuit to make positive change in the world."
Kenny added, "Cameron said we can't take it with us so it's about what you leave and with this I promise Cameron that I will carry this goodness with me in all the days of my life."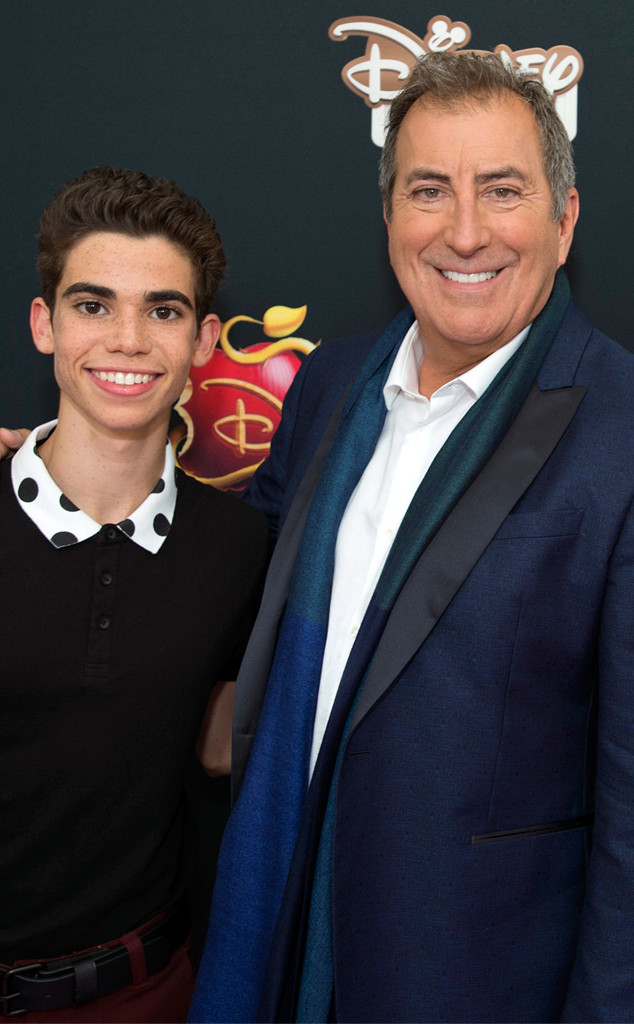 Image Group LA/Disney Channel via Getty Images
Dirty Dancing star Jennifer Grey and Kathy Najimy were able to speak during the ceremony. In addition, Disney stars Dove Cameron, Booboo Stewart, Mitchell Hope and Monique Coleman were on hand to support Kenny.
On July 7, news broke that Cameron had passed away in his sleep due to a seizure, which was a result of an ongoing condition for which he was being treated. He was just 20 years old.
"The pain we have endured and are continuing to endure is indescribable, but we are making every effort to move forward and ensure that Cameron's legacy and all that he stood for is honored," his parents shared in a previous statement to E! News. "He was and is, so cherished and we will hold him in our hearts forever. He is our shooting star."
Before his Walk of Fame ceremony, Kenny also paid tribute to his close friend and co-star in a letter to People.
"He was a young person with not only an electric gift as a performer but a big heart. We had plans to continue forward as creative partners, to find that next project. Now it's not a movie — it's supporting his family and the foundation," Kenny shared with the publication. "That's how we give importance to who he was."