Veronica Mars returned to the air after a lengthy absence last week, and while the revival has garnered mostly positive reviews from critics, one scene, in particular, has caused a lot of controvesy. 
Yes, we're talking about THAT twist, so if you have yet to finish out the season, you should not ready any further.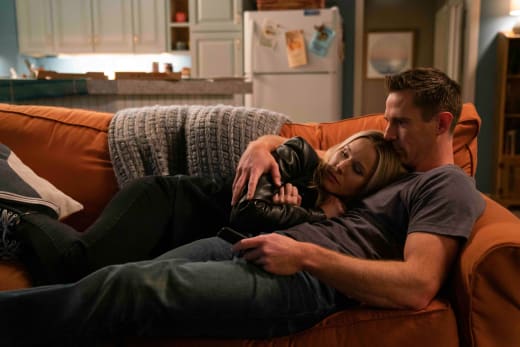 Consider yourself spoiler warned, Marshmallows. 
After years of relationship drama for Logan and Veronica, they finally decided to tie the knot in the new episodes. 
Related: Veronica Mars Season 4 Review: Darkness Descends on Neptune
There was initial pushback from Veronica, but after an eleventh hour epiphany, she realize that she wanted to spend the rest of her life with Logan. 
Unfortunately, the powers that be had other plans, and Logan was killed off just hours after the wedding.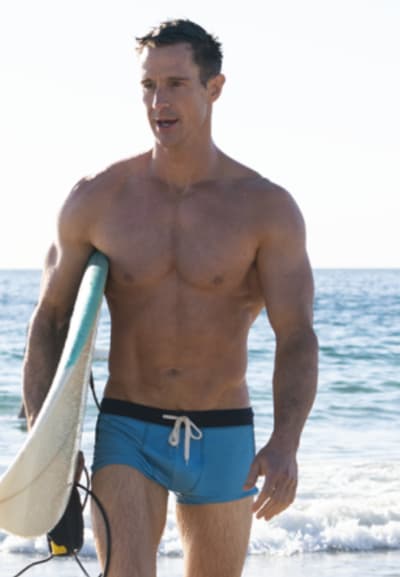 Logan was killed by a bomb that was likely meant for Veronica given that it was left in the back of her car by the notorious Neptune bomber. 
Veronica came to the realization that there was a bomb in the car as Logan was right outside it, but she was too late, and Logan was killed off, bringing an end to LoVe. 
In a new interview, series creator Rob Thomas weighed in on the decision to end the season  in such a manner. 
"We knew long before we pitched [the revival]," Thomas dished to TVLine of the explosive twist.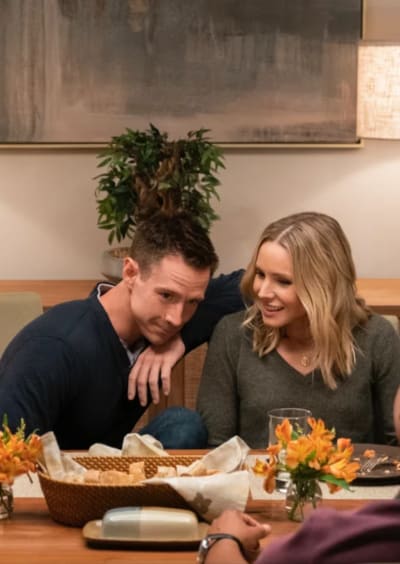 "Kristen and I really wanted to keep doing more of these [limited, self-contained seasons], like the Sherlock and even Fargo templates."
"Something where, when we both have windows of availability, we can come back and do it.
Related: Veronica Mars: Tina Majorino Reveals Why She Turned Down Return
"The thinking is that we need to survive as a noir detective show," he continued.
"And if we kept doing a show that was half teenage soap and half mystery show, the fear is it would start feeling like nostalgia.
"Going full mystery show gives us our best chance to survive."
"I think there's a reason you don't see many hard-boiled detective shows where the lead detective has a boyfriend or a girlfriend; it kind of limits your options."
As for Jason Dohring who played Logan for four seasons and a movie, he echoed those sentiments. 
"For the good of the show, I totally understood that decision. And I'm happy to play a role in that to help Veronica."
"But when [Thomas laid out the arc of the season], my heart just sank."
"When you're a part of something you care about so much and you put so many years of your life into… I don't know, man. I felt like I gave everything to the role, so a loss like that is going to be rough. I didn't even know if I should tell my family."
Related: Veronica Mars Revival Ordered at Hulu
It's certainly a bitter pill to swallow that Logan had to die to propel the show forward because Veronica was still able to do her sleuthing while she was in a relationship. 
But this is the decision the creative forces behind the show have taken, and there's been a lot of pushback from fans. 
Thanks to the power of social media, we've rounded up some some of the reactions for your viewing pleasure below. 
accurate 😂 #VeronicaMars pic.twitter.com/khu8yggNrs

— TheGirlwiththeHamsaTattoo (@hamsa_the) 21 July 2019
My cussing 🤬 reaction to the last 10 minutes of #VeronicaMars Hands in ears🙈🙉 pic.twitter.com/DRJCOOSzzx

— Katniss Black ❤️ (@katniss1013) 21 July 2019
Friends asking me how season 4 of #VeronicaMars went. pic.twitter.com/H03jWmhCd8

— Laura (@loreuhann) 20 July 2019
How dare you. That ending….I feel so destroyed. Logan didn't deserve that. #VeronicaMars pic.twitter.com/IJhVoGoB0n

— Catherine (@FruGumption) 21 July 2019
WOMEN👏CAN👏BE👏BOSS👏ASS👏BITCHES👏AND👏STILL👏BE👏IN👏LOVING👏MARRIAGES👏 why is it always either "tough chick" or "stepford wife"? Riddle me that #VeronicaMars

— Mariah (@mariahh_elenaa) 20 July 2019
What did you think of the development?
Has the show forever been tainted, or will you watch future seasons?
Hit the comments below. 
Paul Dailly is the Associate Editor for TV Fanatic. Follow him on Twitter.